Stephen Crabb, the failed Tory leadership candidate, embroiled in sexting scandal
Crabb, 43, allegedly sent suggestive texts to a woman despite being married.
Stephen Crabb, the devout Christian MP who dropped out of the race to be Conservative leader last week, has been accused by The Times of sending sexually suggestive text messages to a young woman. The work and pensions secretary is said to have told the woman last month that he wanted to kiss her "everywhere".
Crabb, 43, who is married, put family values at the heart of his short-lived leadership campaign, voting against gay marriage in 2013. Nevertheless, he is alleged to have used the online messaging app WhatsApp to tell the unnamed woman, who is in her 20s, that the "public can't expect MPs to be angels", and that they are "risk takers… in the areas of money, sex, political opportunism".
The Times claims that Crabb met the woman through his role as Welsh secretary several years ago, and that they had maintained a friendship ever since. The paper was passed the messaged by a source said to be "concerned about Mr Crabb's hypocrisy after he said at a hustings that he could be trusted on his values and judgment".
Many of the conversations on WhatsApp were not sexual in nature, though Crabb did joke about Jimmy Savile, whom he said had been able to "avoid being fingered as a paedo by dressing up as one", adding: "Britain has got better and we can thank liberal lefties for some of that. I am sounding less and less Tory."
Crabb has been married to his French wife, Béatrice Monnier, for 20 years. They met at Bristol University, tying the knot at 23. She now works for him at his constituency office.
In a speech to the Conservative Christian Fellowship in December, Crabb said: "To speak openly as a Christian politician about praying is really asking for trouble", he said, "Just ask Tim Farron or Tony Blair. Prayer does not stop you making bad decisions, of course, sometimes spectacularly bad decisions, and it does not absolve you of personal responsibility."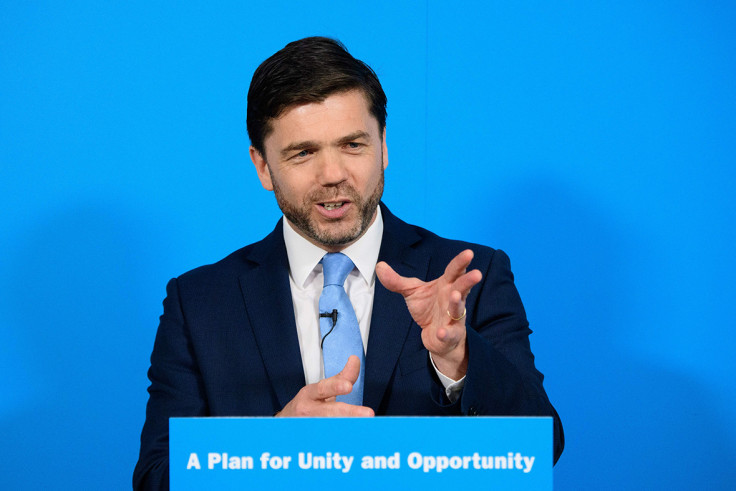 © Copyright IBTimes 2023. All rights reserved.