Alleged paedophile Sir Clement Freud could be "the new Jimmy Savile" as "many, many" more women claiming to be his victims have come forward, say reports. Allegations against Freud came out in June in the ITV documentary Exposure: Abused and Betrayed – A Life Sentence, which was made by the same production team who helped exposed Savile as a serial paedophile.
Three women claim they were abused by the dead Liberal Democrat MP, with police from anti-abuse team Operation Hydrant recording his alleged crimes. Sir Clement, the grandson of the psychoanalyst Sigmund Freud and brother of artist Lucian Freud, was described as a "national treasure" by former PM Gordon Brown before these allegations were made public.
Freud died in 2009, aged 84, and he was known to millions as a chef, comedian, writer and journalist. And appeared on BBC Radio 4's Just a Minute, a record 544 times, appearing regularly in every series from the very first episode in 1967 until his death in 2009.
But claims made by three victims about the former MP for the Isle of Ely, in Cambridgeshire, points to behaviour akin to a serial child predator. The married father-of-five was said to have abused Sylvia Woosley, who he later brought her up as his daughter, beginning when she was just 10 and he was 24.
It was also alleged that Freud lured a 14-year-old to his home, got her drunk and molested her in the bathroom. And in a particularly harrowing testimony a third woman, Vicky Hayes, said Sir Clement groomed her from the age of 14 and violently raped her in his home when she was 17.
The Sun says that: "Freud could be the new Jimmy Savile. As with Savile, Stuart Hall and Rolf Harris, many, many more victims have come forward since he was named. The true scale of his offending is now coming to light."
In a more disturbing development police from Operation Grange, the inquiry into the disappearance of Madeleine McCann, are probing the link between Freud and her abduction. Police visited 64-year-old Hayes on Wednesday as Freud owned a villa in the Portuguese town of Praia da Luz – where the three-year-old went missing in 2007.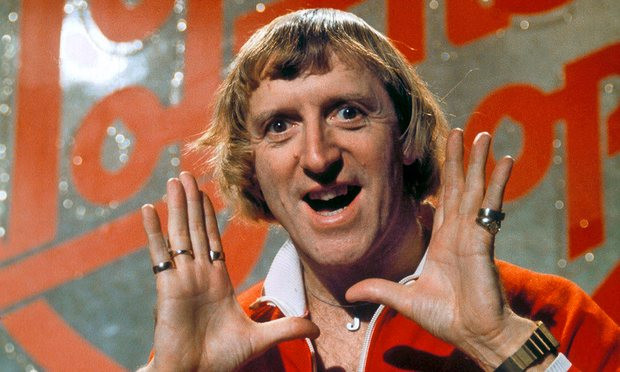 It has been claimed that Freud contacted Kate and Gerry McCann two months after their daughter vanished in May 2007 and even invited them to his villa. The Freud family say he was in the UK at the time of Maddie's disappearance.
Peter Saunders, founder of the National Association for People Abused in Childhood, told the Mail that Sir Clement had been subject to allegations before his death. He said: "About 12 years ago, before his death, something was said to me about an allegation of rape concerning him. I was given no name of the woman, but it was given to me with absolute sincerity.
"At the time, I never thought it would go anywhere because he was rich and powerful. Later I spoke to a friend at Rape Crisis, and she said his name had come up in her world too, a long time ago, but she couldn't remember the details."