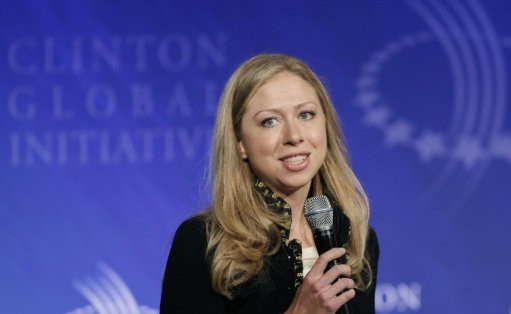 Chelsea Clinton, the reclusive daughter of Hillary and Bill Clinton, would be debuting as a special correspondent on NBC News on Monday.
Chelsea, the only child of America's most famous couple, would be premiering her first report with the profile of Annette Dove, who runs an afterschool programme for underprivileged children in her home state, Arkansas.
The segment on Dove would be part of the channel's "Rock Center with Brian Williams."
On "Rock Center," she will "highlight stories within the 'Making a Difference' franchise," NBC said in a statement.
"In my work at NBC specifically, I hope to highlight stories of people who are both making a positive difference in their communities and our world," said Chelsea in an interview with The New York Times.
On Wednesday she will also host PBS's live broadcast of "The Nutcracker" ballet being staged at the Lincoln Center in New York, according to an AFP report.
"Clinton is a remarkable woman.... Given her vast experiences, it's as though Chelsea has been preparing for this opportunity her entire life," the AFP has quoted Steve Capus, president of NBC News, as saying.