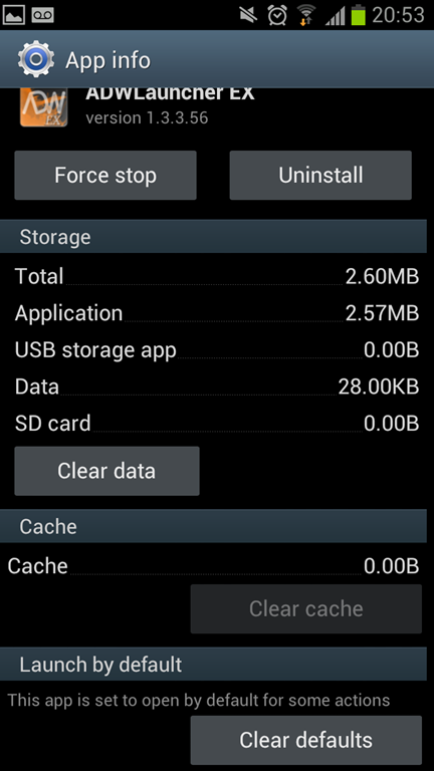 The Android platform has been widely used because of its user friendly and developer friendly policy. Users have complete freedom to change everything on their device from the user interface to the appearance of the device. Users may sometimes want to switch to a new interface and homescreen, while there are situations where users may want to revert to the original Stock.
Users looking to restore Stock launcher on their Android devices can do so by going through the following steps. IBTimes UK reminds users it will not be held responsible for any consequences.
Navigate to Settings

Tap on the Apps icon

Choose Manage Apps

Click on the launcher that you installed (Apex, Nova and ADW are the most commonly used launchers)

Tap on ADW launcher will take you to the ADW settings with options such as Force Atop, Uninstall in the top and details about storage, Cache and option of clearing Storage and Cache with one click

Navigate to the bottom of the page. You will see Launch by Default option that contains Clear Defaults button

Tapping on Clear Default button will remove the default and running launchers

Tap on Home button and go the home page

You will now see a pop up asking you to select the launcher to use

Tap on the Stock launcher icon to restore the Stock launcher from Android

You can see a tick box now which needs to be ticked to ensure that your Stock launcher used if you restart the device
If you choose never to use Custom ROM or Launcher, then your task is yet to be completed. You will now have to uninstall the launcher completely. To do so, go to Settings > Appications and then choose the launcher app to be uninstalled. On doing so, the page would show up two options - Force Stop or Uninstall the app.
[Source: Android Advices]