Ed Sheeran could lose his place at number one on the UK album chart but no one is more surprised than pop group Steps. The five-piece band – who launched their comeback in March, are on course to replace the Shape Of You singer with their new album Tears On The Dancefloor – admit the record's success has come as a "surprise".
In the UK midweek chart, released on 24 April, Steps were 4,000 copies ahead of Sheeran's third album Divide, which has spent seven consecutive weeks at number one. Tears On The Dancefloor marks the band's return after 17 years and could become their first chart-topper since 1999's Steptacular.
On the prospect of ending Sheeran's epic reign, Lisa Scott-Lee told Build Series LDN during a live Q&A: "We're all big Ed Sheeran fans and we love his music. It's amazing that we're up against someone who's so current and cool. Somebody asked me how long we are going to be around for and the truth is we haven't had that conversation. We haven't said let's just do another year or another tour because we didn't expect it to [be this successful]."
On her surprise at reaching such a marker of success with their comeback, she said: "But seriously it's amazing because we didn't know what the reaction would be to the album and the tour. The album's sitting at number one in the midweeks so we're hoping it stays there. The November/December arena tour is practically sold-out so it fills us with confidence that people do want more and we would love to do more. We're having a fantastic time."
Despite their triumph in the midweek update, bookmakers Betway believe it is unlikely that Steps will dethrone Sheeran when the new charts are announced on Friday 28 May. According to the bookies, Sheeran is odds on at ⅓ to spend his eighth week at the chart summit while Steps come in at 7/2 and Kendrick Lamar at 8/1 with his new album Damn.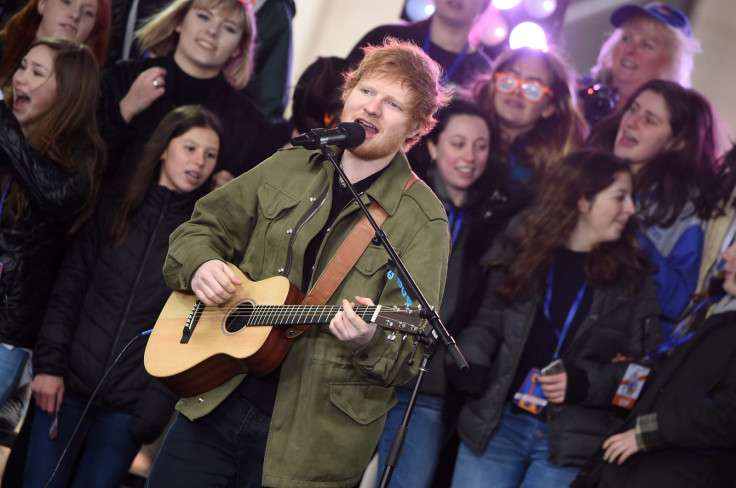 Clearly enjoying the heated competition with Sheeran, 26, Steps member Ian 'H' Watkins joked that he "loves Ed Sheeran just not this week." The 40-year-old singer added: "We're all loving where we are at the moment, all we wanted was for this album to go top 10 and it's exceeded all of our expectations. A year ago none of this was planned. We were talking about doing a one-off gig maybe at the [Royal] Albert Hall to celebrate a milestone in our careers. That's turned into a 22-date arena tour, an album, a single. It's incredible."
Steps, also consisting of Claire Richards, Faye Tozer and Lee Latchford-Evans, will launch their UK tour at Belfast's SSE Arena on 12 November before moving onto cities like Dublin, Birmingham, Newcastle and Leeds while fans in London will be treated to shows at the O2 Arena and Wembley Arena. The trek wraps up at the SSE Hydro in Glasgow on 7 December.
Watch Steps' Q&A with Build Series LDN: