Friends of Sir Elton John are allegedly concerned for the singer's health after he was struck by a "deadly infection". The Candle In The Wind singer is expected to resume his tour in the UK this summer but friends are reportedly urging the musician to cut back on his workload.
John, 70, was forced to cancel dates on his Wonderful Crazy Night tour and Las Vegas residency earlier in April after contacting a bacterial infection and subsequently spending two nights in intensive care. A spokesperson for the iconic singer has confirmed that John is still scheduled to perform UK tour dates beginning with Twickenham Stoop in London on 3 June. The Rocket Man hitmaker will then perform in Derby, Birmingham, Leeds, Blackburn and Peterborough before moving on to the rest of Europe.
Concerned by the extensive touring schedule, John's inner circle are reportedly trying to persuade the singer to retire.
A source told The Sun: "Elton has a real close knit circle of friends who are genuinely worried about him. Nobody wants him to burn himself out and they hope this recent scare will encourage him to take stock. But he's not even considering retirement at present."
Reports that John would finally hang up the microphone were promptly shut down by the singer himself, writing on Instagram in December: "There is no truth to the rumours that I am planning to retire. In fact, I am looking forward to celebrating 50 years of collaborating with my partner-in-song, Bernie Taupin, next year."
Prior to falling ill, John was scheduled to perform in California before returning to Caesar's Palace in Las Vegas as part of his long-running Million Dollar Piano residency. The musician's management revealed John had become "violently ill" while performing in South America and returned back home to the UK, where he is currently resting and expected to make a full recovery.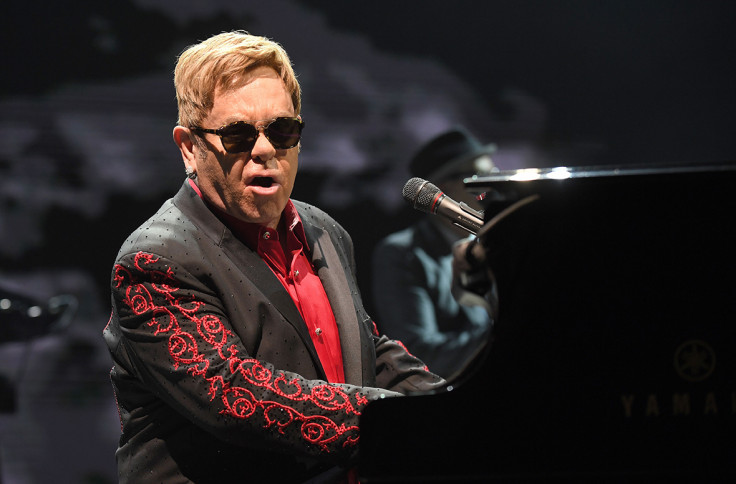 In his own statement, the Tiny Dancer hitmaker said: "I am so fortunate to have the most incredible and loyal fans and apologise for disappointing them. I am extremely grateful to the medical team for their excellence in looking after me so well."
John's Wonderful Crazy Night tour began in January 2016 and spans 124 dates. It is expected to conclude on 14 December at the Crocus City Hall in Moscow, Russia.