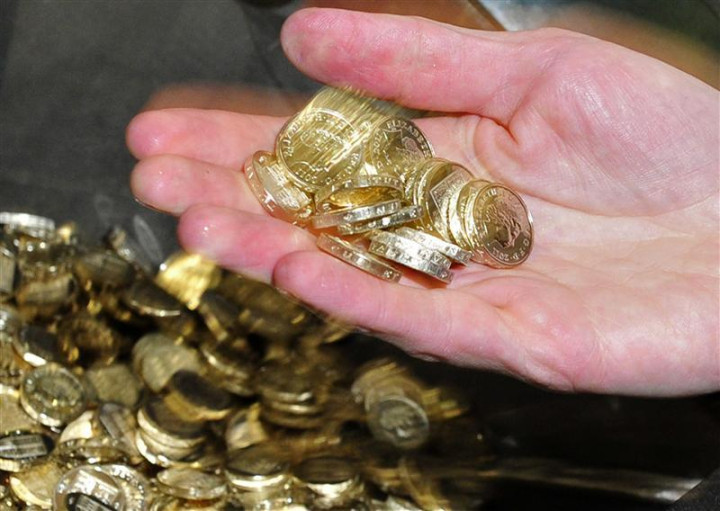 The British pound rallied to new highs against the US dollar and the Japanese yen on Thursday helped by broad dollar weakness and improved risk sentiment.
Also, the May retail sales growth numbers, despite slowing more than expected, showed on Thursday that the overall sales scenario is still healthy.
The UK's retail sales volumes dropped 0.5% m/m and grew 3.9% on the year, slowing from April's ten-year high of 6.5%, data from the Office for National Statistics showed.
Sales for the three months to May compared with the same period a year ago rose by the largest amount in nearly a decade, according to Reuters.
The GBP/USD rose to as high as 1.7030, its highest since 7 August 2009. With another 16 pips, the pair will cross the 2009 peak and the new high will date back to October 2008.
The pair will then target 1.7350, the 50% retracement of the November 2007 to January 2009 downtrend ahead of the 61.8% level of 1.8265.
A break of that will open levels like 1.8700, 1.9000 and 1.9480 ahead of 2.0000. Sterling had fetched more than $2 in November 2007.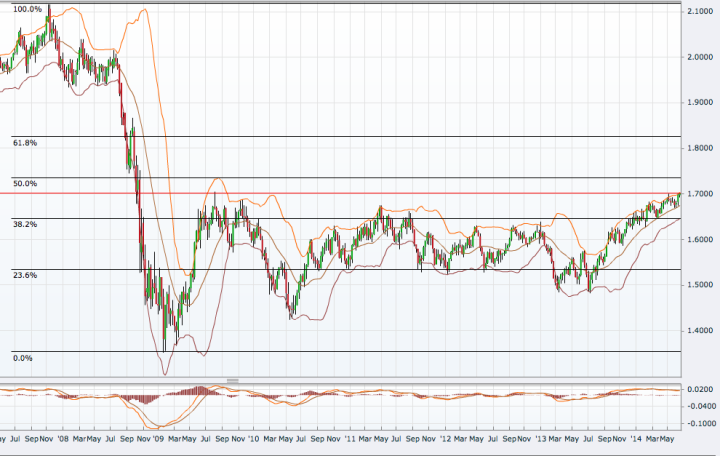 Against the Japanese yen, the pound is just 1 yen away from the January peak of 174.8 and once that is broken, the GBP/JPY will be at its highest since October 2008.
Two important Fibonacci levels on the higher side for the cross are 185.0 and then 200.0 ahead of the 215-220 region, the last main barrier ahead of the record high of 247.70 hit in June 2007.
On the downside, 164 is the first main support which is also endorsed by the 50-week moving average. What comes next is the 149-152 region, as shown by Fibonacci and the 100-week moving average.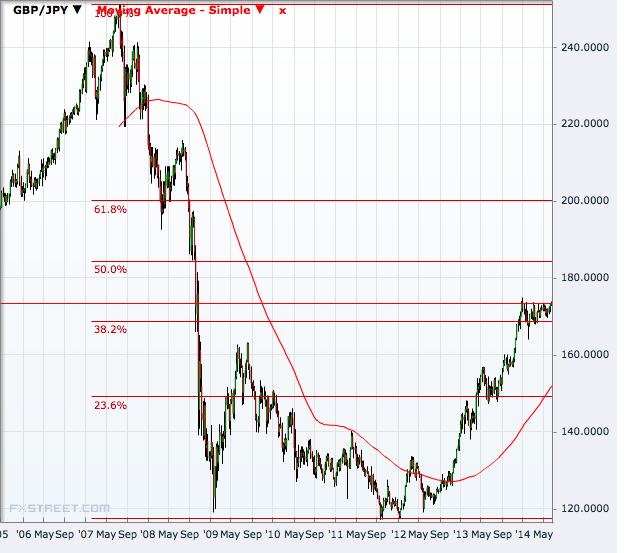 The euro's overall strength after the dollar slide helped the EUR/GBP to find support on Thursday, but the cross is clearly on a downward channel since November 2009, the third wave of which may complete and take the cross to channel support near 0.7400.
However, 0.7760, the 61.8% Fibonacci retracement of the January 2007 to January 2009 uptrend, and then 0.7600 will be the two levels to watch ahead of that.
On the higher side, 0.8150 and 0.8400 are the two levels ahead of 0.8520, where the cross may hit its channel resistance.