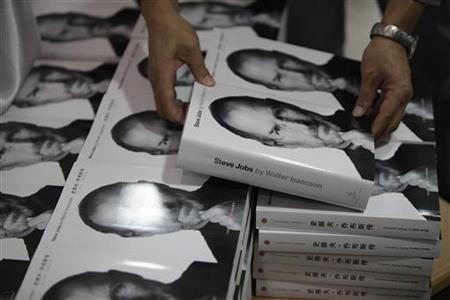 Despite his reputation for talking down competitors and claiming Android to have 'ripped off' the iPhone, Steve Jobs described HP's dramatic exit from the tablet market as "tragic".
As documented in his biography, written by Walter Isaacson, Jobs told the Apple board on the day that he stepped down as CEO that HP's failure to succeed against the iPad was a tragedy, and hoped that Apple would not see the same fate.
"Hewlett and Packard built a great company, and they thought they had left it in good hands, but now it's being dismembered and destroyed. It's tragic. I hope I've left a stronger legacy so that will never happen at Apple."
HP famously slashed the price of its TouchPad tablet computer after poor sales, resulting in the device selling out, but eventually being discontinued as HP bowed out of the tablet market, unable to compete with the dominating iPad.
Jobs showed this rare act of sympathy during a board meeting at Apple in August 2011 when he announced that he would be stepping down as CEO, and predicted a brighter future for the company he co-founded: "I believe Apple's brightest and most innovative days are ahead of it. And I look forward to watching and contributing to its success in a new role."
Apple co-founder Steve Wozniak worked for HP when he and Jobs first set about creating Apple Computer in the late 1970s.
Despite accepting that he could no longer fulfil the role of CEO, Jobs showed his creative spark during the meeting, when he grabbed a prototype device running the voice-controlled application Siri.
Biographer Isaacson wrote: "Jobs grabbed the phone in the middle of the demo and proceeded to see if he could confuse it. 'What's the weather like in Palo Alto?' he asked. The app answered. After a few more questions, Jobs challenged it: 'Are you a man or a woman?' Amazingly, the app answered in its robotic voice, 'They did not assign me a gender.' For a moment the mood lightened."
That evening, Jobs said to Isaacson: "I've had a very lucky career, a very lucky life...I've done all that I can do."