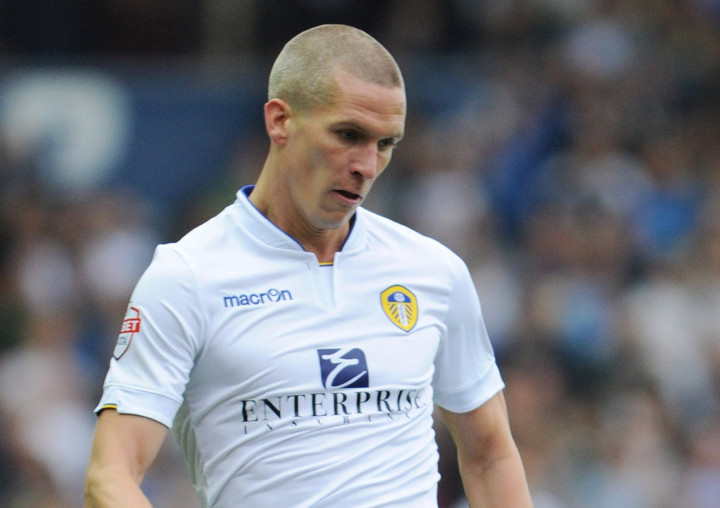 Leeds United striker Steve Morison admits the fear of being the latest victim of Massimo Cellino's "volatile" reign at Elland Road is keeping every player on their toes this season.
Cellino has already sacked two managers while he also offloaded 20 players during the summer transfer window in a complete overhaul in West Yorkshire.
The Italian owner has also helped Leeds' dire financial situation which saw the club facing liquidation before his takeover - but Cellino's trigger-happy six months in official charge has everyone fearing for their future according to Morison.
"It's always going to be tough for any manager, this is maybe a volatile situation," the 31 year old said. "Anything can happen, we've seen that so far this season.
"We're on our toes as much as anybody else, you don't know what might happen.
"The flip side of that is [Cellino] has got this club stable financially, which has been one of the main issues, he's hopefully going to take over Elland Road again, which can only be a plus.
"[Cellino's] put a lot of things in place which are going to be good for the club in the future, but I think a successful football club has to have stability on the pitch, with a stable staff, a stable team."
The latest change at Leeds has seen Darko Milanic installed as the successor to David Hockaday, however the 46-year-old has failed to win any of his first three games as manager.
Morison, back at Leeds following a season on loan at Millwall, is hoping to reignite his career at the club but admits Milanic has already introduced a host of changes which have disrupted the campaign.
"Normally a manager comes into a team that isn't doing very well. It's a bit different with the latest manager in that he came in on the back of us winning three from four," he told the Yorkshire Evening Post.
"We thought 'let's just carry that on' but it changed a little bit and I'd say it hasn't been as good. I don't know if everyone agrees with that but it hasn't been as good in the last three games as it was in the three before that."
"He's still finding his feet and finding the right way to manage us. There are different nationalities in the changing room - lots of different people and personalities. There are young players, experienced players, and it'll take time because he's used to doing it his way."