Steven Gerrard: Jurgen Klopp rules out immediate return to Liverpool for club legend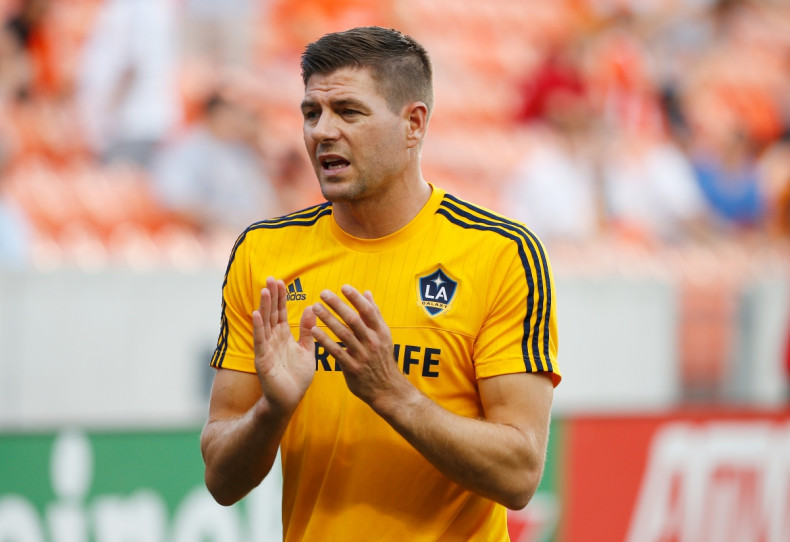 Liverpool manager Jurgen Klopp has ruled out signing Steven Gerrard in the January transfer window, but has welcomed the chance for the Anfield legend to train with the side. The German confirmed he has recently held a phone conversation with the LA Galaxy player but the option of a first-team comeback was never on the table.
The Independent reported earlier this week that Klopp held talks with Gerrard out of a desire to have him serve as a mentor figure at the Melwood training ground. The paper went on to suggest there was a "chance of a formal playing agreement being brokered" – although with Galaxy refusing to let their star players leave the club on loan, the Premier League outfit would need to agree a transfer fee to re-sign him in January.
Klopp has now come out and stated that a move for Gerrard was never on his mind, but extended the invitation for the former club captain train at Anfield should he want to keep his fitness up ahead of Galaxy's pre-season, which starts on 15 January.
"I had contact with Stevie. We had one phone call and a few messages and of course I think I said the doors are always open," Klopp said, as quoted by Sky Sports. "Stevie is a legend at this club and if he's here in Liverpool and he's young and healthy enough to want to train, that is absolutely no problem.
"Nothing else – he didn't ask [about playing] so I don't have to think about it. He is an LFC legend and our doors are always open.
The manager, nevertheless, suggested that once Gerrard ends his contract at the MLS side he may have a role to play at Liverpool.
"Do you think he should play at this moment or next year. No? Why did you ask me? Stevie has a contract with LA Galaxy, he loves this club and he is a legend and when his contract has ended we can talk about different stuff.
"We will find for sure something for Stevie when he comes back and whatever he wants to do we will help him but not at this moment – we are in the middle of the season."