Steven Gerrard: Liverpool will lose Philippe Coutinho to Barcelona or Real Madrid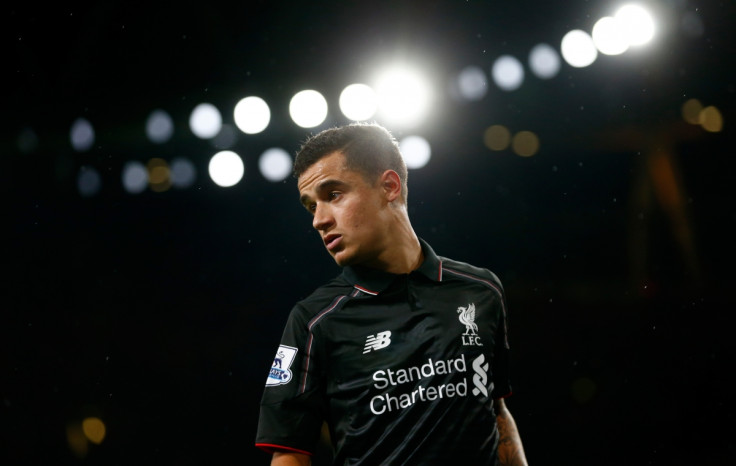 Former Liverpool captain Steven Gerrard believes the club will be powerless to stop Real Madrid and Barcelona signing Philippe Coutinho. Coutinho, 23, has developed into the most important player in Liverpool's attack, two and a half years on from joining the club from Inter Milan.
Having made the role as the club's creator-in-chief his own, the Brazil international penned a new long-term contract with the Merseyside club last season. But Gerrard, who left the Reds at the end of the 2014-15 campaign, believes it is only a matter of time before one of Spanish giants swoop in for the player, just as Barcelona did with Luis Suarez last year.
Writing in his new autobiography, LA Galaxy midfielder Gerrard said: "Philippe is wonderfully gifted and I expect him to become Liverpool's leading player," the Daily Telegraph quotes. "Many Liverpool fans already regard him as our main man. He has just signed a new deal and he and his wife – who are a lovely couple – seem settled here.
"But I also know that the Spanish giants, Barcelona and Real Madrid, will come looking for Philippe in a few more seasons, just like they did with Luis. And that is when it will get tricky for Liverpool because the lure to go to one of those two clubs is strong for any South American or Spanish player. Until that happens, Liverpool should really treasure Philippe."
Gerrard's new autobiography My Story has dominated headlines in recent days. The former England international has already opened up on his attempts to convince Toni Kroos and Willian to join Liverpool and his strained relationship with former Reds boss Rafa Benitez, criticising the Spaniard's decision to sell midfielder Xabi Alonso and deriding his infamous 'facts' speech aimed at Sir Alex Ferguson and Manchester United.
© Copyright IBTimes 2023. All rights reserved.