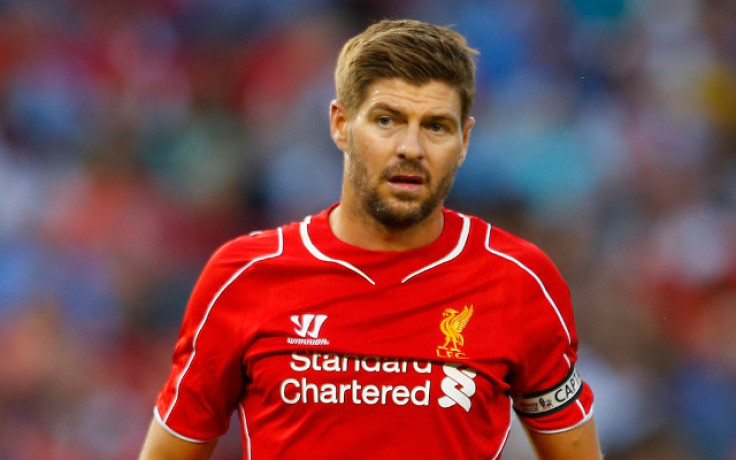 Steven Gerrard has revealed that he had a Manchester United jersey when he was a kid and that he considered a lot of clubs before narrowing down on Liverpool as the club he wanted to support after deliberating with his family.
The Reds legend has won a Champions League and two FA Cup titles with Liverpool during his 17-year stay at the club, which will come to an end after the end of the season. Gerrard has announced that he will move to the USA after the season comes to a close which has warranted support from a multitude of people from across the world.
The Reds captain illustrated that he can still be an asset for the club when he scored a brace against AFC Wimbledon in the third round of the FA Cup to pull off a 2-1 win over their lower league rivals.
However, the lack of a Premier League trophy shall leave a void in his heart, something which he was very close to achieving last season.
"Up until the age of eight I could have supported anyone. When I was younger I had all kinds of different kits: Tottenham, Norwich, Real Madrid, Barcelona... I even had a United kit," Gerrard said.
"We had a few Everton fans in the family who were trying to get me down the Blue road, but once I started understanding the game and listening to my dad and brother talk about Liverpool's great history, that was it," he added.
He has been among Liverpool's biggest servants during his time at the club, joining the likes of Jamie Carragher, Robbie Fowler and others as the legends of the game. However, the news will come as a major disappointment for Sir Alex Ferguson who had iterated his desire to sign Gerrard in 2005 when he was on the verge of joining Chelsea.
A move to United would have quelled Gerrard's search for a Premier League winners medal, something which a player of his calibre certainly deserves.