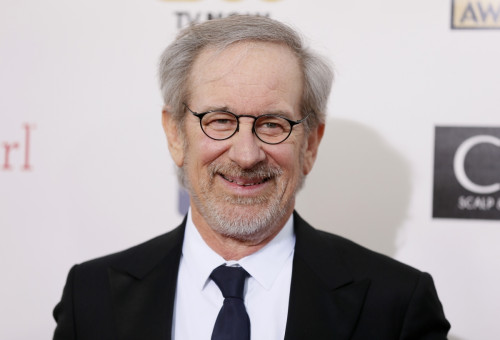 Steven Spielberg has been named the most influential celebrity in America in Forbes' annual list.
The 67-year-old American film maker tops the magazine's latest edition of E-Score list with 47 points.
Based on polling conducted my E-Poll Market Research, which ranks over 6,000 people on 46 attributes, the list suggests that 47% of the US population find Spielberg influential.
That puts the Star Wars director ahead of last year's topper, Oprah Winfrey. The talk-show star gets 45% score.
According to Forbes, how influential Spielberg's is could be evaluated by the fact that one third of the total box office collection ($275m) of his 2012 American epic political drama, Lincoln, came from overseas, where American period films have very little scope.
"A celebrity's 'Influential' score presents how that person is perceived as influencing the public, their peers, or both. If anyone doubts that Steven Spielberg has greatly influenced the public, think about how many will think for a second before going into the water this summer," Gerry Philpott, president of E-Poll Market Research, said.
Spielberg and Oprah Winfrey are followed by directors George Lucas (third) and Ron Howard (fourth) on the list.
Another director who rounds up the top five is Martin Scorsese, who has been in recent spotlight because of his latest film, The Wolf of Wall Street. The film which has grossed $100m so far at the global box office already got an award in Best Actor (Leonardo DiCaprio) category at the Golden Globes Award.
The top ten most influential celebrities and their influential ratings are:
Steven Spielberg (47%)
Oprah Winfrey (45%)
George Lucas (43%)
Ron Howard (41%)
Martin Scorsese (40%)
Dr. Mehmet Oz (40%)
Barbara Walters (37%)
Bono (37%)
Stan Lee (37%)
Rush Limbaugh (36%)