Stevie Nicks reveals irony that Prince feared she would die of drugs overdose
Nicks will perform Stand Back – a collaboration with Prince – on her upcoming tour with The Pretenders.
Former Fleetwood Mac singer Stevie Nicks has opened up on her close friendship with Prince. According to Nicks, the Purple Rain hitmaker detested drug use despite the fact he died of an accidental drug overdose in April.
Nicks, 68, and Prince, who was 57 at the time of his death, developed a close bond after collaborating together on her 1983 single Stand Back. However, Nicks says her drug use was to blame for them not spending much time together and they grew apart.
In an interview with AP, Nicks said of Prince's initial attitude towards drugs: "He hated them. And he hated that I did drugs and that's probably why we didn't hang out more.
"He was worried that I would die of an accidental drug overdose and my sadness is that he did die of an accidental drug overdose. He's up there looking down, saying to me, 'Sweetie, I can't believe it happened either'."
Prince, real name Prince Rogers Nelson, was found dead at his Paisley Park home on 21 April 2016 after accidentally overdosing on the painkiller fentanyl, which is said to be significantly more powerful than heroin. The singer's death came just days after he allegedly overdosed on prescription painkillers and was taken to hospital.
Nicks revealed plans to tribute Prince on a two-month tour with The Pretenders by performing the Stand Back collaboration. Nicks wrote the song after hearing Prince's Little Red Corvette on the radio.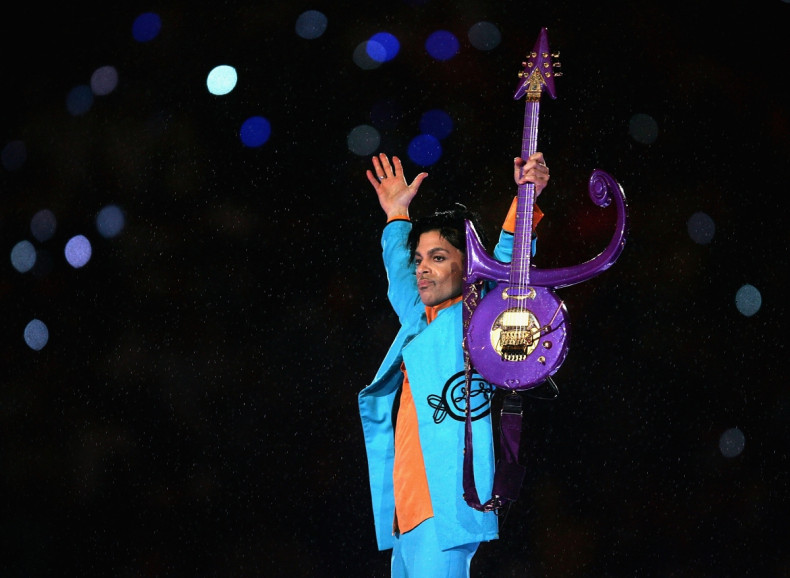 As she was about to record, Nicks called Prince from the studio – he arrived later that night and played synthesizers on it, but his contribution received no album credit. The two agreed to a 50/50 publishing royalty split before, "he just got up and left as if the whole thing happened in a dream".
Sharing her tribute plans, Nicks said: "I will be singing it for the first time without Prince being on the planet. That is going to be horrible, but it doesn't mean that I don't want to pay homage to my Little Red Corvette friend. I'll sing it forever for him now."
Due to her three-year tour commitment with Fleetwood Mac, Nicks was unable to promote her 2014 solo album 24 Karat Gold: Songs From The Vault. The jaunt will provide Nicks with the opportunity to perform her own catalogue and tracks from the new album for the first time. Revealing how the collection came to fruition, Nicks said: "These were written during the days when everybody was pretty high and crazy and there was a lot of love affairs going on and a lot of breakups going on and just a lot of emotion going on."
Listen to Stevie Nicks and Prince's Stand Back:
Prince fans can expect the chance to visit the singer's iconic Paisley Park compound this autumn. The Kiss singer's estate have announced plans to open the property up for public tours so Prince's home will become a tourist attraction akin to Elvis Presley's Graceland.