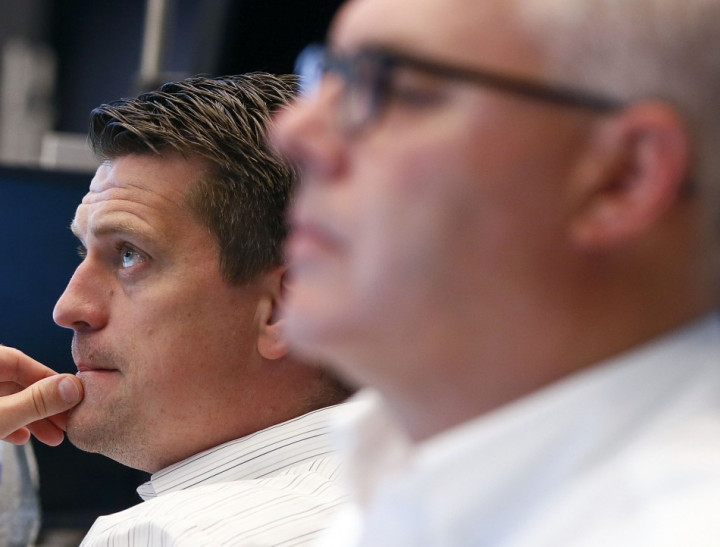 European markets outside France opened higher on 11 October, while Britain's Royal Mail's stock leapt 36% on their London Stock Exchange debut, amid signs that the US fiscal standoff could end before the 17 October debt-ceiling deadline passes.
However, most markets traded lower afterward.
The Stoxx Europe 600 index opened 0.4% higher to 311.39.
Britain's FTSE 100 and Germany's DAX 30 opened 0.3% higher.
France's CAC 40 opened flat.
Italy's FTSE MIB was trading 0.06% higher.
Spain's IBEX 35 was trading 0.04% lower.
On 10 October, late night discussions at the White House failed to produce a fiscal truce between the Democrats and the Republicans.
However, both sides appeared inclined to push for an early solution.
Key Republicans led by House Speaker John A Boehner held discussions at the White House, where they presented a plan to extend the borrowing powers to another six weeks in return for the government's assurance on opening talks on long-term spending cuts and a tax overhaul.
US President Barack Obama did not immediately accept a Republican proposal for a short-term extension of the Treasury's borrowing powers, which would avert a debt default, as the Republicans would not tie it with a plan to re-finance the government stalled for more than ten days.
The US government shutdown will enter its 11th day on 11 October and Congress has seven days to decide whether to raise the US debt limit.
The world's largest economy could run out of cash to pay its bills after 17 October if the government's borrowing limit is not raised. The country's laws limit its borrowing to $16.7tn (£10.4tn, €12.3tn).
Following the meeting, Republican and Vice Chair of the House Republican Conference Lynn Jenkins, said, "Opening the government is a negotiation that will happen [on 10 October] and in the hours ahead, we hope to have it open by [15 October]."
In the UK, Royal Mail was valued at around £3.3bn by the government's offer price of 330p, but the price opened at 450p amid enormous demand for oversubscribed Royal Mail shares among investors.
Royal Mail's stock began conditional trading on 11 October. However, it will be officially listed on the LSE on 15 October.
In Germany, the country's EU harmonized inflation remained unchanged in September. Harmonized index of consumer prices (HICP) increased 1.6% year-on-year that month.
Government data from France showed that the country's current account deficit (CAD) narrowed slightly in August, when compared to July. The Eurozone's second-largest economy reported a €3.1bn ($4.19bn) CAD for the month of August.
Asia Rises 1%
In Asia, Australia's S&P/ASX finished 1.63% higher on 11 October. The Japanese Nikkei finished 1.48% higher while South Korea's Kospi ended 1.17% higher.
Earlier in Asia, markets across the region traded over 1% higher on renewed optimism that US politicians would negotiate a truce before 17 October, and avert a debt default.
"Asian markets are acting like we have already seen agreement on extending the debt ceiling through to 22 November. However, it almost seems as if they are also assuming an end to the shutdown could also be worked into an agreement," said Chris Weston, market strategist at IG.
Wall Street Jumps 2%
On Wall Street, indices ended over 2% higher on 10 October amid anticipation that the Republicans and the Democrats were moving close towards a deal.
The Dow finished 323.09 points higher or 2.18% at 15,126.07.
The S&P 500 closed 36.16 points higher or 2.18% at 1,692.56.
The Nasdaq ended 82.97 points higher or 2.26% at 3,760.75.
The CBOE Volatility Index (VIX), broadly viewed as the best gauge of fear in the market, tumbled to about 16, after striking a seven-week high of 21 earlier in the week.