Stocks slump as bank shares face rout
Global stock markets sank Friday as banking shares faced a rout over contagion fears, while US jobs data was seen all but ensuring further aggressive interest rate hikes.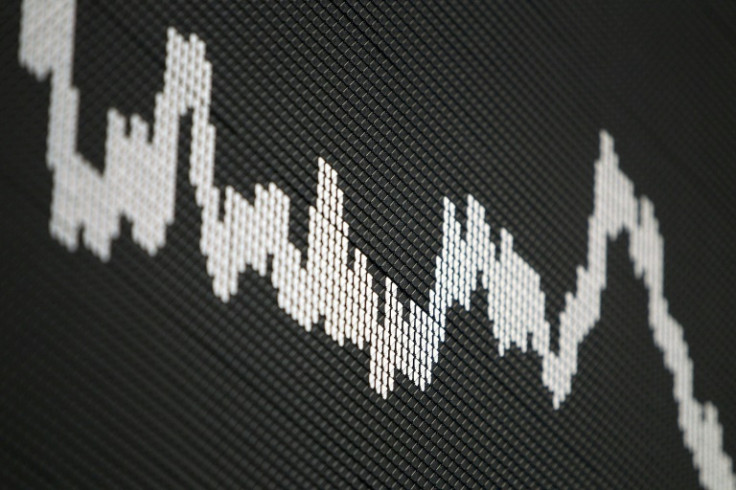 Global stock markets sank Friday as banking shares faced a rout over contagion fears, while US jobs data was seen all but ensuring further aggressive interest rate hikes.
After sharp losses on Thursday, Wall Street's top indices opened modestly lower, with the Dow and the S&P 500 shedding 0.3 percent. The tech-heavy Nasdaq Composite edged down 0.2 percent, but the losses deepened as trading continued.
In Europe, losses were steeper, with London stocks down 1.8 percent, Paris 1.4 percent and Frankfurt 1.3 percent.
Asian stocks also posted steep losses.
Markets were rocked after SVB, which specialises in venture-capital financing, announced Thursday a stock offering and offloaded securities to raise much-needed cash as it struggles with falling deposits.
In reaction, the firm's shares collapsed 60 percent in New York on Thursday and trading was suspended on Friday.
"Market sentiment has been weak due to the potential threats of SVB's collapse and contagion effect," said Naeem Aslam, chief investment officer at Zaye Capital Markets.
In London, shares in bank titan HSBC shed around five percent in afternoon trading.
Lloyds wasn't far behind, with Barclays and Standard Chartered each down about four percent.
In the eurozone, Deutsche Bank tanked 10 percent at one stage, while French lender Societe Generale slumped over six percent.
In the United States, shares in giants Bank of America, Wells Fargo and Citibank continued to slide lower.
"The debate today is whether SVB's issues are SVB's issues or the start of a bigger issue for the banking sector," said Patrick O'Hare at Briefing.com.
One of SVB's problems was that the quick jump in interest rates made the securities it held worth less, a situation which likely holds true for other banks, but does not pose an issue unless they need to raise funds.
Meanwhile, US jobs data came in stronger than expected with 311,000 jobs created last month.
The numbers come days after Federal Reserve Chair Jerome Powell warned that the US central bank is prepared to speed up the pace of its interest rate hikes and could lift rates higher than earlier anticipated if needed to rein in stubborn inflation.
The Fed has been closely eyeing the job market, with labour demand exceeding the supply of available workers
The data was seen as all but ensuring the Fed will push up the pace of rate hikes.
"The key takeaway from the report is that it was still a strong report for this point in the Fed's tightening cycle... the strength of the report in our estimation is still enough to keep a 50 basis points rate hike on the table for the March" meeting of the Fed's rate-setting committee.
The dollar fell sharply against its main rivals despite the likelihood of higher US interest rates.
London - FTSE 100: DOWN 1.8 percent at 7,738.00 points
Frankfurt - DAX: DOWN 1.3 percent at 15,423.64
Paris - CAC 40: DOWN 1.4 percent at 7,214.34
EURO STOXX 50: DOWN 1.5 percent at 4,223.56
New York - Dow: DOWN 0.3 percent at 32,165.84
Tokyo - Nikkei 225: DOWN 1.7 percent at 28,143.97 (close)
Hong Kong - Hang Seng Index: DOWN 3.0 percent at 19,319.92 (close)
Shanghai - Composite: DOWN 1.4 percent at 3,230.08 (close)
Euro/dollar: UP at $1.06.52 from $1.0581 on Thursday
Pound/dollar: UP at $1.12047 from $1.1925
Euro/pound: DOWN at 88.39 pence from 88.73 pence
West Texas Intermediate: UP 0.1 percent at $75.82 per barrel
Brent North Sea crude: UP 0.3 percent at $81.86 per barrel
© Copyright AFP 2023. All rights reserved.