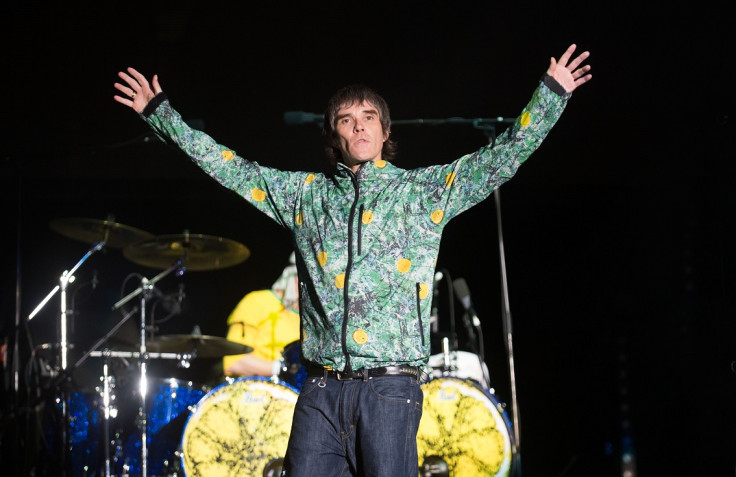 The Stone Roses have treated their fans to another surprise in the form of their new song Beautiful Thing. The Manchester rockers debuted the new song at midnight on 10 June and it has mostly received a warm reaction from fans with one stating the band are "back to their best".
Beautiful Thing, which was produced by Paul Epworth and recorded at Church Studios in London, boasts a funk-esque vibe and spans seven-minutes. Complimenting the band on their new music, one fan wrote on Twitter: "It's a beautiful thing. Stone Roses back to their best with that single!!" while another stated: "The Stone Roses new song is great!"
One particularly pleased fan commented: "Can't get over the new Stone Roses song... unreal," while another said: "New Stone Roses tune is an absolute banger. What a day, euros and stone roses." However, not everyone is impressed with the band's new material as one critic weighed in: "That Stone Roses track sounds like a bad remix of a good song," while another compared Beautiful Thing to their previous track One For All, adding: "So the new stone roses song is good I still think all for one will be much better live."
Lyrics on Beautiful Thing include: "There was no crucifixion/ Just lies to steal your mind/ Now I know that you're thinking/ That I'm running out of time," and: "You say you love John Lennon/ You don't want the world as one/ By all means necessary/ Yes, I have to sing my song."
In May 2016, the Stone Roses returned to the recording scene with All For One, which was their first single in 21 years. Earlier in June, the band performed the song for the first time in Halifax and teased their new music at the show. One fan on a Stone Roses forum wrote: "Met Reni tonight in Halifax, had a good chat with him and asked him about new music, he 100% confirmed that they've recorded more music than All For One and said that it 'sounds beautiful'.
Listen to Stone Roses' new song Beautiful Thing:
"He was so positive though and said to just wait and see and all will be revealed. Amazing gig, absolutely buzzing on the way home, the sound wasn't the best but [guitarist John] Squire absolutely smashed it and the whole band seem to be playing very well together."
Stone Roses have a string of shows lined-up at Manchester's Etihad Stadium between 15-19 June before playing one date at Madison Square Garden in New York City on 30 June, which is their only North American tour date so far. Tickets for their UK tour dates are available to buy via Ticketmaster.