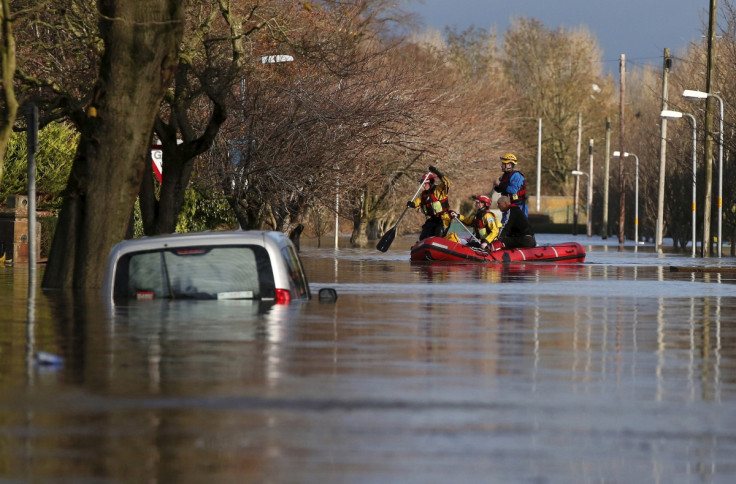 Chancellor George Osborne has announced a £50m ($75m, €69m) fund for families and businesses affected by the Storm Desmond floods in Cumbria and Lancashire. The announcement came as forecasters predict more heavy rain for parts of northern England on 9 December.
Osborne said that the fund would be administered by local authorities as they continue to assess the damage caused by the flooding. He added that the government would match up to £1m the figure Cumbria Community Foundation raises through its flood appeal.
Meanwhile, forecasters have warned that up to 12 hours of rain is likely to fall on Wednesday (9 December) night, which could hamper the relief work that has begun taking place in the region. Between 20mm and 40mm of rainfall is expected, though it is not believed it will cause flooding of the same magnitude that was witnessed through Storm Desmond.
Up to 5,000 homes in Cumbria and Lancashire were flooded during the storm, and thousands more homes were left without electricity for days. The army was deployed on 6 December to assist with rescue efforts and Prime Minister David Cameron visited the flood-torn regions on 7 December.
Addressing the additional rainfall due to hit on Wednesday, a spokesperson for the Met Office said: "Please be aware of the potential for further disruption from flooding and to transport. Renewed flooding is possible given the saturated ground and volume of water running through the river network."
The Environment Agency has issued flood alerts in 16 areas across Cumbria and Lancashire and the Met Office has issued several weather warnings for wind and rain in parts of Scotland and northern England.