St Jude Superstorm: Wrong Kind of Wind for Wind Turbines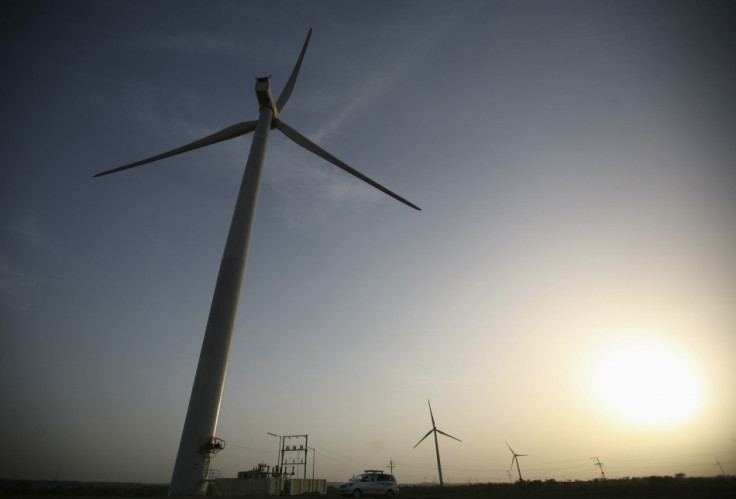 National Grid has estimated that two gigawatts or 2,000 megawatts (MW) of wind power was lost in 24 hours because of the St Jude storm.
Wind turbines shut down automatically when wind speed becomes too high as a safety measure, said a spokesman.
In Devon a wind turbine collapsed in strong winds.
"Those turbines cut out due to the automated systems they have to work safely," the spokeswoman told IBTimes UK.
National Grid revealed the level of generation by fuel type in Britain during the storm. Within the last 24 hours, wind generation accounted for 10.5% of power produced in the UK - 87,069MWs.
National Gird said that coal power generation made up 40% and gas fire generation 23%.
"This was typical for a windy day," said the spokeswoman.
Meanwhile, the storms battering southern England left 600,000 homes without power.
The Energy Networks Association, which represents power companies across the UK, confirmed 200,500 homes were still without power.
A spokesman said 407,000 households which lost power earlier had been reconnected, but more had been cut off as the storm moved north and eastwards.
© Copyright IBTimes 2023. All rights reserved.