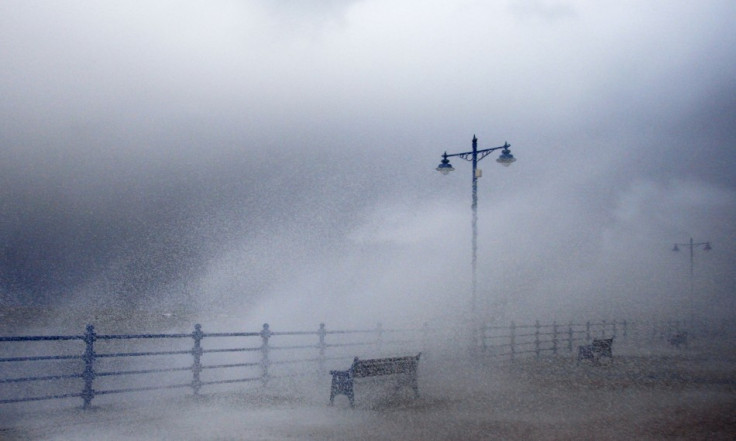 Stormy weather and heavy rainfall will prevail in Southern England and Wales on Friday, Met officials have predicted.
Officials claimed that the weather is likely to calm down on Saturday. On Sunday some areas in England are expected to get heavy rainfall.
"The weather should quieten down temporarily on Saturday but more wet weather is expected on Sunday," said Young.
Officials have asked residents in Southern England and Wales to stay indoors. Gusty winds at 50 mph will hit south-west England and in some coastal areas the wind speed could be as high as 70mph.
"The unsettled start to June is going to carry on through the rest of the week with unseasonably strong winds over the south of England and Wales on Thursday and Friday," said Martin Young, Chief Forecaster at the Met Office, in a statement.
Government forecasters issued a red shipping warning for almost all coastal waters, expecting sea gales up to force 10 - which the Met Office's wind speed charts showed whip up 12-metre waves at sea, according to a Telegraph report.
Commuters will have problems with travel because of gusty winds. Officials said the stormy weather is likely to bring down several trees.
"The gusty winds will make travelling conditions difficult and may bring down trees. Many parts will also have heavy rain at times, giving a rather miserable end to the week," Young said.
"The coast of the United Kingdom is a beautiful place, and is wonderful for exploring and enjoying the many water activities that are available. There are dangers though if the risks are not identified and correct preparations are not taken," said Fred Caygill from the Maritime and Coastguard Agency, in a statement.
"With the stormy weather predicted by the Met Office for the end of the week, we would like to take this opportunity to remind coastal and sea users that every care should be taken to ensure that your visit and activities are safe," he added.