Corey Hawkins has signed on to play the lead role in Fox's upcoming 24 reboot, 24: Legacy. The 27-year-old is said to be portraying military hero Eric Carter in the 12-episode series, with neither Kiefer Sutherland nor his character Jack Bauer set to appear in the show. It has been reported that within the show, Carter will seek help from the Counter Terrorist Unit after trouble follows him back to the US, working with it to stop what could be one of the largest-scale terror attacks in America.
According to Deadline, Carter's character will supposedly come from a rough background but has managed to distance himself from that life since he enrolled as an Army Ranger. However, now he is back home in Virginia with his wife Nicole, a character who has yet to be cast, he may find himself forced to take extreme measures when his past catches up with him.
Veterans of the original show Robert Cochran and Joel Surnow have created the spin-off, while fellow 24 alums Manny Coto and Evan Katz are producing. The series will be directed by Stephen Hopkins.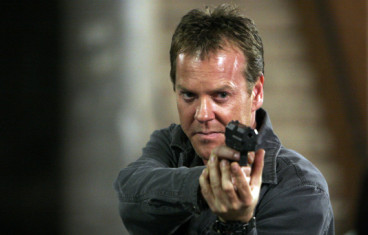 A strong female lead – with a long history at the agency and a former head of CTU – will also act as a focus of the reboot, which separates it even further from the original 24 series, since that one focused solely around male operative Bauer.
It was also revealed that other CTU members from the original 24 series are likely be mentioned within the reboot, though no plans for any of them to reprise their roles on screen have yet been announced.
Best known for his portrayal of producer and rapper Dr Dre in the critically acclaimed Straight Outta Compton, Hawkins has also been seen recently in hit television series The Walking Dead. He will next appear in action adventure Kong: Skull Island alongside Brie Larson, Tom Hiddleston and Samuel L Jackson.
For more entertainment news follow A-List on Twitter @Alistinsider