Multiple reports over the weekend claimed that British star Charlie Heaton was allegedly found in possession of cocaine at the Los Angeles airport on 21 October. Heaton, who stars as Jonathan Byers in the hit sci-fi show Stranger Things, was subsequently deported back to London, after being denied entry into the US.
The 23-year-old actor was detained at LAX after he was caught with drugs by sniffer dogs, The Sun reports. US authorities did not make an arrest, but sent Heaton back to the UK.
As a result, the actor remained noticeably absent from the star-studded premiere of the Netflix series, which saw the rest of the cast arrive for the red carpet event on Thursday night (26 October) in Los Angeles.
In fact, lead actors Millie Bobby Brown, Winona Ryder, Gaten Matarazzo, Noah Schnapp, Finn Wolfhard, Natalia Dyer, Caleb McLaughlin and Dacre Montgomery were dressed to the nines as they celebrated the release of the series' much-anticipated second season.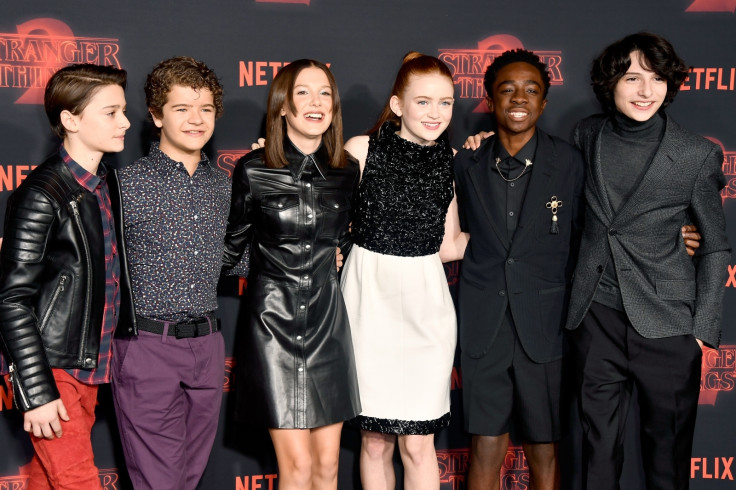 A newspaper source provided further details on the incident, claiming that a "very small amount" of the substance was found on Heaton's personal belongings.
"He was not arrested. He was held at the airport for a while and then put back on a plane to London that night. If you are a foreign national and it is a large amount of drugs, you may be charged," the source added.
However, it remains uncertain for how long Heaton would be denied entry into the US.
According to US Customs and Border Protection, any "foreign national may be inadmissible due to the commission of a crime involving drug possession," as published by People magazine.
The statement also mentions that "a violation, conspiracy to violate or simply an attempt to violate any US State, federal or any foreign government-controlled substance violation renders a foreign national inadmissible to the United States."