The WikiLeaks GiFiles: Stratfor Monitored Bhopal Activists 'Yes Men'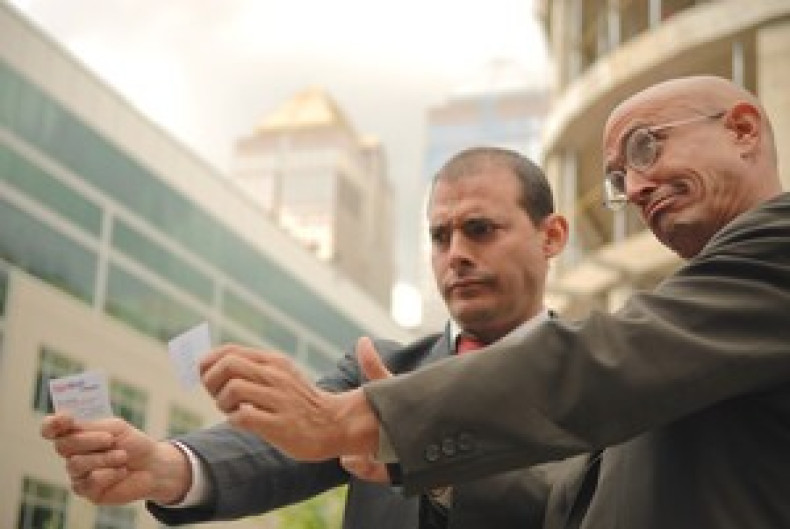 Stratfor monitored and analysed the activities of Bhopal activists such as the Yes Men for the US chemical giant Dow Chemical, emails hacked by Anonymous and dumped by WikiLeaks have shown.
The Bhopal disaster, a poison gas leak in India in 1984, was one of the world's worst industrial catastrophes and killed 3,000 people within weeks. Another 8,000 have since died from from diseases related to chemical poisoning and there was widespread and serious environmental damage. The Bhopal plant was later sold to Dow Chemical Company in 2001.
The emails published by WikiLeaks show concerns that activists were planning to stage protests and an "effective systemic critique of corporate rule" on the 25<sup>th anniversary of the disaster.
"[Bhopal activists] have made a slight nod toward expanded activity, but never followed through on it - the idea of 'other Bhopals' that were the fault of Dow or others," said Joseph de Feo, who is listed in one online source as a "Briefer" for Stratfor.
"Maybe the Yes Men were the pinnacle. They made an argument in their way on their terms - that this is a corporate problem and a part of the larger whole," wrote Kathleen Morson, Stratfor's director of policy Analysis.
"With less than a month to go [until the 25th anniversary], you'd think that the major players - especially Amnesty - would have branched out from Bhopal to make a broader set of issues. I don't see any evidence of it," wrote Bart Mongoven, Stratfor's vice-president, in November 2004. "If they can't manage to use the 25th anniversary to broaden the issue, they probably won't be able to."
Created by Jacques Servin and Igor Vamos, the Yes Men activist group had attacked Dow Chemical in 2004 with a false news report. A man claiming to be a Dow representative named Jude Finisterra declared on the BBC World News that the company had agreed to clean up the site and compensate the victims with US$12bn. Dow issued a statement saying they had no employee by that name.
It emerged that Finisterra was actually Andy Bichlbau, one of the Yes Men. They responded with a statement entitled "MASSIVE LEAK REVEALS CRIMINALITY, PARANOIA AMONG CORPORATE TITANS" on their website.
The WikiLeaks GiFiles: Stratfor Says Attack on Iran a Euro Crisis Diversion
The Wikileaks GiFiles: Stratfor Predicts Huge Oil Profits from Attack on Iran
The Wikileaks GiFiles: Stratfor Plotted with Goldman Sachs to Set Up Investment Fund