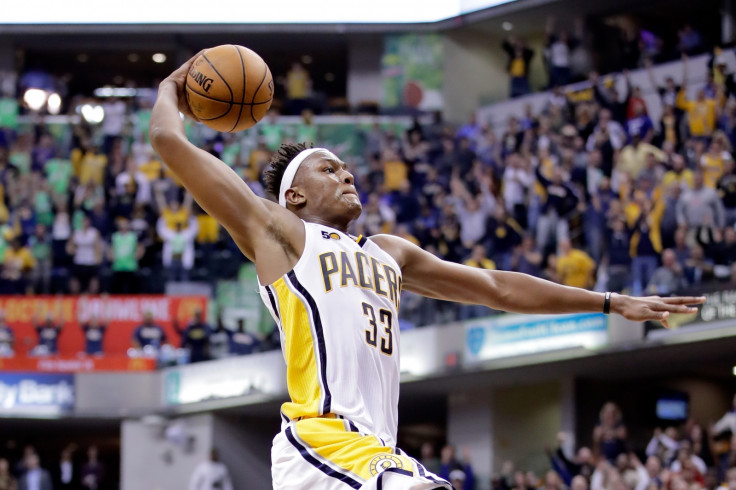 Indiana are currently one of the NBA's form teams. Winners of five consecutive games in which they have averaged 118.6 points, the streaking Pacers finally appear to be carving out the sort of up-tempo, free-scoring identity that legendary president Larry Bird sought to establish last summer when he made the difficult decision to part ways with Frank Vogel after six seasons and promote associate head coach Nate McMillan.
Having bounced back from a four-game skid in some style, Pacers fans can be forgiven for harbouring fears that their team's cross-Atlantic journey to face the struggling Denver Nuggets has come at exactly the wrong time. Aside from Thursday's (12 January) eagerly-anticipated Global Games clash at the O2 Arena in London, the Eastern Conference contenders, now the fifth seed having languished outside the play-off spots less than a fortnight ago, Indiana plays just once more in a nine-day stretch before heading west for a potentially tough three-game road trip.
A loss of momentum could be viewed as a real concern throughout all that travel and downtime, although highly-rated second-year big man Myles Turner appears confident that the team can keep rolling providing they do not let their standards slip.
"By doing exactly what we're about to do," he told reporters when asked how exactly how the Pacers can keep that run going. "Having good practices and just keeping up our enthusiasm. We're capable of beating anybody in this league if we put our heads to it."
The Pacers took LeBron James and the Miami Heat to six games in the conference finals two years ago after working hard to secure home-court advantage, but missed the post-season altogether the following season having been without key star Paul George for the most part due to a gruesome leg injury. They were eliminated in seven by the Toronto Raptors during Vogel's final campaign at the helm, but back-up center Al Jefferson believes the current crop are capable of achieving great things.
"I'm not the type to put a limit on what we can do, I just think that, with our mindset and the talent we have on this team, we have the chance to do something very special," he said. "But it starts with us. It starts with the guys that are on the floor. The coaching staff I feel like are doing a great job preparing us, but it's going to be up to us to get things together."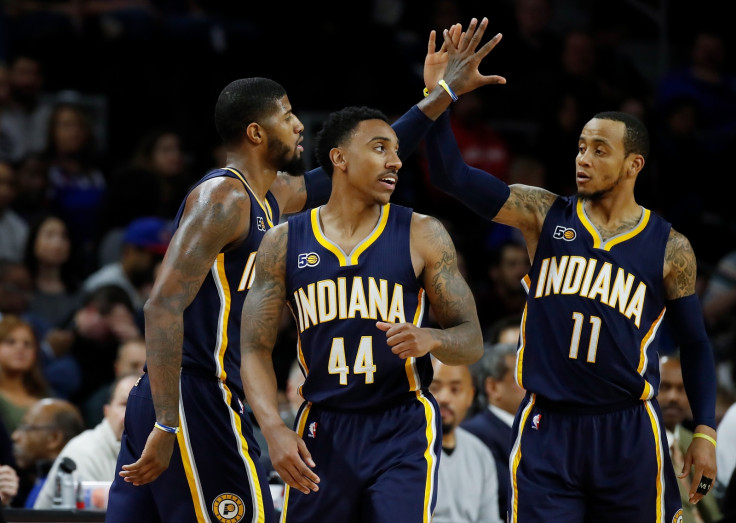 Crucial to the Pacers' recent good fortunes has been the tremendous form of point guard Jeff Teague, an Indiana native who was brought to Bankers Life Fieldhouse last summer in a three-team deal that also saw the organisation cut ties with former floor general George Hill. The 2015 All-Star, who was three rebounds short of achieving a maiden career triple-double during last week's 121-109 victory over the Brooklyn Nets, is averaging 17.3 points and 10 assists through January and it is his role as a master facilitator that is really making McMillan's formidable offense click.
"I'm always a confident player, but I think we're getting better as a team," Teague said. "Individually I think I'm getting better as I get used to the guys...I think I had to score a little more in Atlanta, but here I can get the ball to guys and they can score. We've got really good scorers and a lot of great players, so [that] makes my job a lot easier."