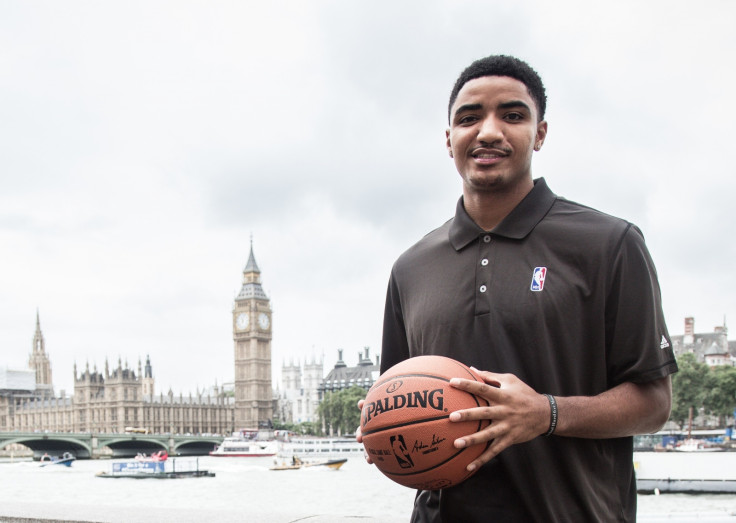 Denver Nuggets third-year shooting guard Gary Harris is excited by the prospect of playing against his hometown Indiana Pacers across the Atlantic next season. The multi-talented 21-year-old, who hails from the city of Fishers and won the Indiana Mr Basketball award during his high school days at Hamilton Southeastern, made his very first NBA appearance as a rookie at Bankers Life Fieldhouse back in late 2014 and will face the Pacers again on unfamiliar territory next January as London prepares to host its seventh regular-season game.
"I'm from Indiana and I liked to see the Pacers do well growing up," former MSU Spartan Harris, treated to a traditionally dreary British summer's day, told IBTimes UK while taking in the breathtaking views on offer from a pod on the London Eye.
"No, I wouldn't say it's weird [to be playing against them in London]. I think it's fun, being able to play against your hometown team. I enjoy it."
Harris is making his first-ever visit to the United Kingdom and was present at the NBA's European headquarters on Thursday (28 July) as the participants for the latest instalment of NBA Global Games London were revealed live alongside an inventive piece of street art in Stockwell.
"Yeah, it's my first time here," he said. "I can't wait. I think it's going to be cool, coming out here to play an NBA game in London. Getting to play in front of the London fans and the rest of Europe, it's going to be a great time."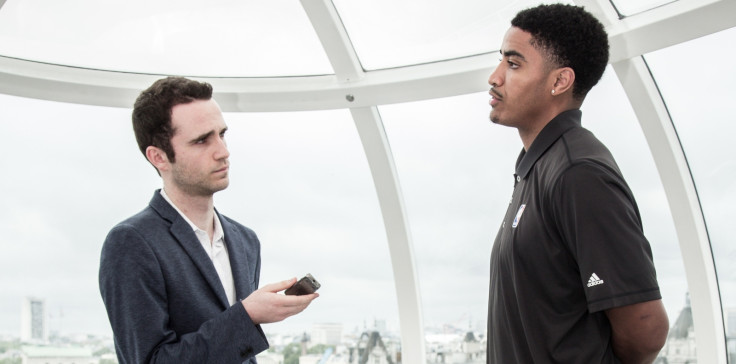 While Denver may lack a superstar of LeBron James or Steph Curry-esque proportions, few teams in the league benefit quite as much from a strong overseas influence. On the current roster, forward Danilo Gallinari, last season's rookie of the year candidate Nikola Jokic, Joffrey Lauvergne, Jusuf Nurkic and Axel Toupane all hail from Europe, as do two of their four 2016 draft picks in Spain's Juan Hernangomez and Petr Cornelie of France.
Exciting sophomore point guard Emmanuel Mudiay is also originally from DR Congo and Harris believes that the influx of global stars in the NBA over recent years has had a positive impact on the league overall.
"We have seven Europeans on the team, which just shows you," he added. "They are valuable parts to our team. The game has grown a lot, hence why we're playing in London. There's a lot of talent all over the world."
Fans in the UK can follow the NBA on Facebook at facebook.com/NBAUK or on Twitter/Vine @NBAUK