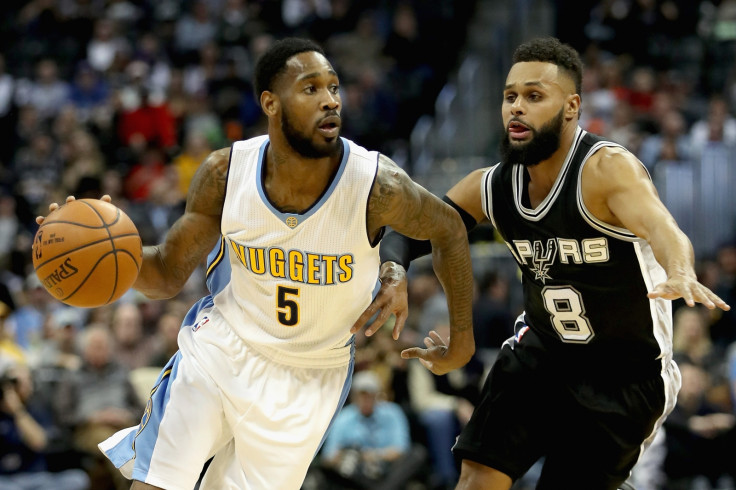 The Denver Nuggets cross the Atlantic for the seventh regular season edition of NBA Global Games London at a particularly low point of their inconsistent season. Michael Malone's team, one that many deem perhaps not quite ready to end their three-year play-off drought but also possessing too much potential to remain mired in the lottery, have lost each of their last five games and given up at least 120 points in every single one.
In stark contrast, the Nuggets' opponents at the O2 Arena, the Indiana Pacers, are currently in the midst of a five-game winning streak that has lifted them from three games below .500 to the Eastern Conference's fifth seed. So just how do a team evidently so short on confidence attempt to stifle a scorching offense orchestrated by Jeff Teague and budding superstar Paul George that have averaged no fewer than 118.6 points in victories over the Bulls, Magic, Pistons, Nets and Knicks?
"Come out there locked in [and] try to make them uncomfortable from the beginning," Denver shooting guard Will Barton told IBTimes UK prior to a practice session at CitySport Gym in Clerkenwell. "Try to impose our will and just get after it."
The Nuggets' lingering defensive woes have understandably left Malone at his wits end, with the second-year coach making headlines last week and later apologising for publicly bemoaning an apparent lack of veteran leadership. "A joke" and "embarrassing" were other labels he used to lament their lack of prowess on that end of the court and Barton is under no illusions as to what needs to be improved.
"I just feel like we've got to get better on defence and overall just get more consistent, period. And we'll be fine," he said.
When asked if this trip overseas offered Denver, who, at 14-23, are now three games out of the West's competitive eighth and final play-off spot, a chance to regroup and discuss some of those issues, the former Memphis Tiger added: "Yeah, especially if we get the win. Winning cures everything."
The United Kingdom often stands accused of having no real established basketball culture. However, while the fanbase and infrastructure is certainly smaller, previous studies have proven its popularity and Barton has certainly noticed an appetite for the game during his short stint in the capital to date.
"A lot of people know us when we walk around in different places," he said. "I feel like the fanbase has grown.
"I think it's very important for us to do stuff like this with the game going so global. Fans all across the world, I feel like we owe it to them to be able to come out here and put on a show for them... It would be great to go anywhere and play."