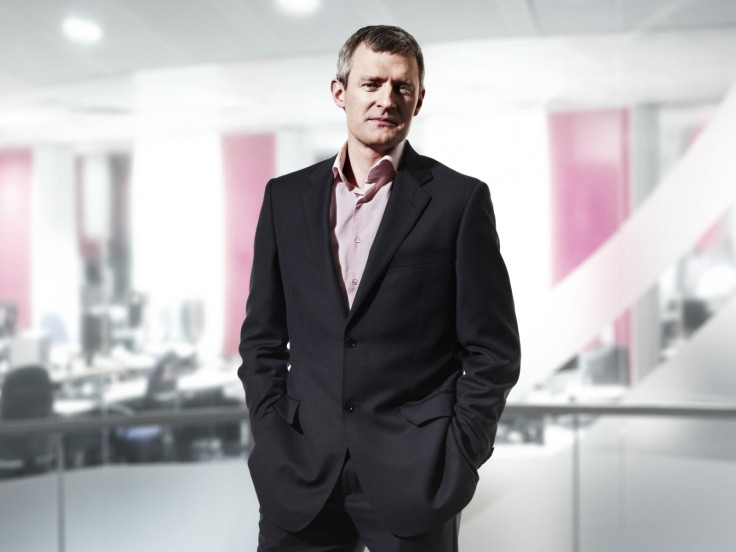 Sequins and glitter may not be his usual choice of attire but BBC Radio 2 presenter Jeremy Vine will be wearing a lot of it after being announced as the first contestant for the new series of Strictly Come Dancing.
Breakfast radio host Chris Evans confirmed on his show that the journalist will be taking part in the forthcoming series, which is expected to kick off in September. Speaking about the challenge, Vine, 50, told the host: "How could I say no to the biggest show in TV? Yes, yes, yes and yes again to the sequins and the samba!"
He added: "They asked me and I thought 'I just turned 50 this year I've got to start dancing properly'. I can't go into the dad dancing. I just need to find some dancing shoes and identify my left foot. I am doing it for my two young daughters who jumped behind the sofa when I told them! It seems dad on Strictly is more scary than Doctor Who!"
With fans of the BBC One series keen to learn the identity of the other celebrities taking part, Vine has insisted he is just as much in the dark about the stars as they are, tweeting: "All I can tell you is that I have been limbering up – and I DON'T know who any of the others are."
Following the announcement, Vine shared a post on his website explaining his decision to take part in the competition, titled: "Why I am doing Strictly? I want to move like Jagger," in reference to rocker Mick Jagger's iconic dance moves.
He writes: "But I truly, madly, deeply want to learn to dance. Desperately! Because I feel that would be a way of getting profoundly into the music, of letting it hold me. And also because every time I move my body, people start calling ambulances."
By Vine's account, viewers are likely to take great amusement in his attempts at shimmying and twirling around the Strictly dancefloor as he continues: "I remember dancing at a wedding and an American came up to me and said: STOP THAT RIGHT NOW, OKAY?
"I am not sure he even knew what he was objecting to. He just had a sense, watching me on the dance floor, that the world was about to end and he was never going to see his mother again."
The journalist adds: "I said yes to Strictly because I hope that maybe there'll be a moment where everything fits into place, and finally I understand the music and it understands me. And what a twenty-five seconds that will be." Strictly's 13th series will see Tess Daly and Claudia Winkleman return as hosts. The X Factor host Caroline Flack was crowned the winner of the 2014 series.