Ellen DeGeneres and Portia de Rossi: Couple allegedly attending therapy to save marriage?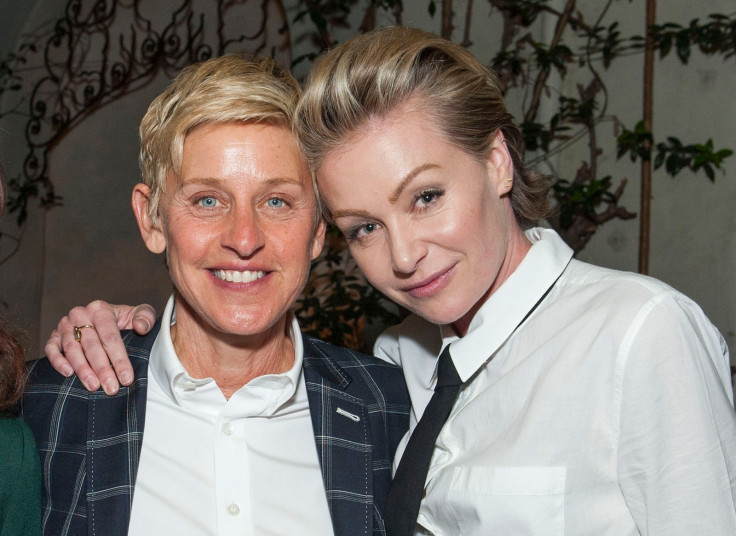 American talk show host/comedian Ellen DeGeneres and her wife Portia De Rossi are again hit by reports that their relationship is in trouble.
According to Star magazine, the 57-year-old Oscar host and the 42-year-old Ally McBeal star have been allegedly visiting a couple's therapist as a final attempt to save their marriage.
"It was a very unhealthy situation, but they have begun the healing process. They are finally dealing with their issues," an alleged source said.
"Portia often complains that she feels bullied. With Ellen's show on hiatus for the summer, she is home bossing Portia around all day and expecting her to be at her beck and call," the insider added.
"They fight a lot during the sessions," the source said.
DeGeneres married the Australian-American actress in 2008. However, there have been several reports since 2013 that the couple's marriage was on the rocks.
DeGeneres has done her best to quash the divorce rumours.
"The tabloids had a photo of Portia not wearing her wedding ring. She goes, 'I didn't wear it because when I ride horses and I'm holding the reins, it gives me a blister'!" DeGeneres told People last year in March.
"The truth is, and this is corny, I fall more in love with Portia all the time. I really do. She surprises me all the time," she said.
"It's what anyone experiences when you find that person that gets you, wants to take care of you, wants the best for you. We're really lucky because we know how rare it is," DeGeneres added.
© Copyright IBTimes 2023. All rights reserved.