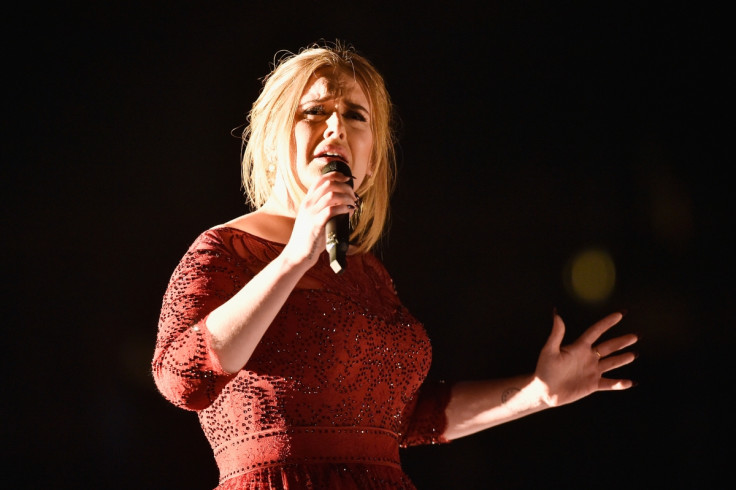 Adele's status as one of the most iconic singers in pop history was cemented in May when it was revealed that she is set to sign a history-making £90m record deal with Sony. But it looks like not everyone is in awe of the Hello songstress. David Bowie's long-time producer Tony Visconti has cast doubt on how good the 27-year-old is, suggesting that her voice may be manipulated.
Speaking to the Daily Star, the musician who produced some of Bowie's celebrated albums including The Man Who Sold the World, Heroes and his last LP Black Star, claimed that some of the most acclaimed voices in the music industry have had some help.
"You turn the radio on and it's fluff – you are listening to 90% computerised voices," he said, adding that recording techniques can disguise a singer's true voice.
"We know Adele has a great voice but it's even questionable if that is actually her voice or how much has been manipulated. We don't know. There's a sound to pop now that is so perfect it's boring, because everything is fixed."
Visconti, who has joined the hunt for the next "Hendrix, Cobain, and Bowie" on Sky Arts TV talent show Guitar Star, added: "No-one can mistake me for Simon Cowell. Today is the worst time ever in the music industry, but Guitar Star is a step in the right direction."
In 2015, Adele also find herself in Noel Gallagher's firing line. The former Oasis star launched a scathing attack against the powerhouse weeks after her sensational comeback branding her "music for f***ing grannies". He defending his comments by insisting he was simply saying what many people are thinking.
"If I get asked a question on anything, I give a straight answer, " he told Music Feeds. "It is interesting that no one ever talks about my love of U2 and Coldplay, but there you go. Lately, the one I've been asked about is Adele. If someone wants to know what I think of Adele, I'll f**king tell them.
"I just don't see what all the fuss is about. I don't like her music. I think it's music for f**king grannies."