Study shows unequal opportunities between urban and rural areas in the UK
A new study reveals the constraints on opportunity for young people in rural and coastal areas compared to urban and sub-urban areas, showing the mission to "level up" the UK is far from over.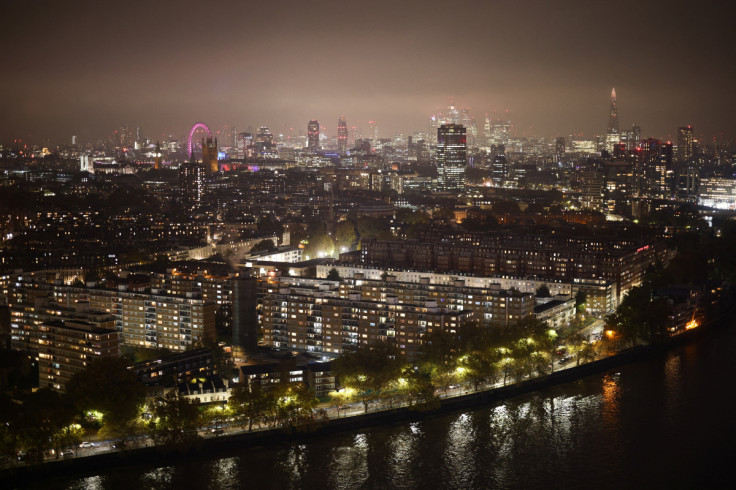 For young people growing up in rural and coastal areas in the UK with aspirations of a successful career, effective social mobility is key. Without consistent opportunities and backing across the whole country from schools, universities and businesses, the talent of young people is likely to go to waste. That's an injustice to individuals, but also a loss to everybody else.
In the ideal meritocratic society, it is comforting to imagine that no arbitrary facet of an individual's identity would affect their opportunities in life.
However, according to a new study by The Talent Tap and The Aldridge Foundation, the reality in the UK is somewhat removed from that ideal meritocratic vision. The research of these two social mobility charities shows a worrying discrepancy between the opportunities for young people in rural and coastal areas compared to those in city and suburban areas.
The study indicates the existence of "social mobility coldspots" which constrain and inhibit the potential of young people. Crucially, for those that grow up in the countryside and coastal regions, the likelihood of giving up the pursuit of an aspirational career is double that of young people who live in city and suburban areas.
Why is this? A multiplicity of factors are at play, according to The Talent Tap and The Aldridge Foundation. For the approximately 2.2 million young people residing in rural and coastal areas, "low parental incomes, lack of work experience placements and the absence of professional networks" intersect to constrain opportunity.

The study highlights how only 19 per cent of teens in rural areas apply for university, compared to 39 per cent of those who reside in urban and suburban areas. Furthermore, merely 2 per cent of those from rural areas progress to postgraduate studies, compared to 11 per cent of those who live in urban and suburban areas.
In 2017, ONS stats show that 42 per cent of the working-age labour market were graduates, with annual earnings for graduates higher than for non-graduates. Moreover, completing a degree opens the door to a whole variety of higher-pay graduate jobs aimed at upskilling young people. Furthermore, on the issue of university admissions, one key factor is the impact of the COVID-19 pandemic, which has negatively affected those from deprived areas.
So what is regarded as the difference between rural and urban areas? For 51 per cent of rural young people "high costs and fears around moving to cities" motivated them to neglect making university applications. Evidence also shows that young people choose their career ambitions in accordance with local opportunities. Accordingly, 56 per cent of rural young people altered their future career objectives "to reflect what is available locally," despite the fact that one-third claim there to be "few or no opportunities to follow their career goals in their home town."

The problem of social mobility is not limited to the education system. Limitations for young people in rural and coastal areas also exist in the opportunities provided by large and small companies. Of large firms, only 30 per cent offer "a national outreach programme" aimed at targeting young people in "remote rural areas". Of small businesses, just five per cent "offer work experience outside their local area," whilst 63 per cent do not provide any work experience opportunities at all.

"Levelling up"



These concerning findings beg the question of what UK government action is being taken to try and level the playing field for young people.
Back in February 2022, the British government released its plans to level up the UK. As part of the levelling up agenda, the government pledged £560 million to be invested in opportunities for young people, with a commitment to a "National Youth Guarantee". The government also set out the objective of delivering "up to 300 new and refurbished youth facilities in the most deprived parts of England" through a "Youth Investment Fund".

More recently, back in March, the UK government announced their Spring Budget, claiming that the mission to level up across Britain was at its heart.
What do The Talent Tap and The Aldridge Foundation think?

According to The Talent Tap CEO, Naomi Ambrose, and Shona Nichols, CEO at The Aldridge Foundation, the "government both at a national and local level has a key role to play in prioritising social mobility." When asked for their view on the government's levelling up agenda, they explained that it is "integral" to the objective of prioritising social mobility. However, they also explained that it is "a long-lived programme led by infrastructure change."
Moreover, they emphasised that there is "much that needs urgently addressing now" in order to improve the social mobility of young people in "deprived and underserved communities, particularly in rural and coastal areas."

© Copyright IBTimes 2023. All rights reserved.