Arsenal hero Robert Pires has revealed Alexis Sanchez has told him he is still not sure whether he wants to sign a new contract with the Gunners.
Both Sanchez and club teammate Mesut Ozil have entered the final 18 months of their contracts at the Emirates Stadium. The club have been locked in talks with the pair over extending their stays in north London but there is still no sign of a breakthrough, with The Sun claiming both players are holding out for offers of £290,000-a-week – equal to that of the world's most expensive player in Manchester United's Paul Pogba.
Sanchez recently explained in an interview with the club's YouTube channel he is "really happy and comfortable" at the Emirates, but doubts will persist over his future until he signs a contract.
Speaking to Chilean newspaper La Tecera, Pires explained his recent conversations with the former Barcelona star. "I asked Alexis last week about his renewal. He told me that he didn't know, that he only wants to play. He doesn't know what is going to happen, he just wants to play and enjoy it."
He continued: "I see him in training every day. He is stronger and more powerful. He is mature. The way he trains is impressive and he never wants to stop. Wenger and I have told him to take it easy, but he says that if he is on the pitch, it is to train."
Sanchez has scored 17 goals in all competitions for the club this season and while contract talks with the club continue, the forward has been making all the right noises over extending his stay at the club.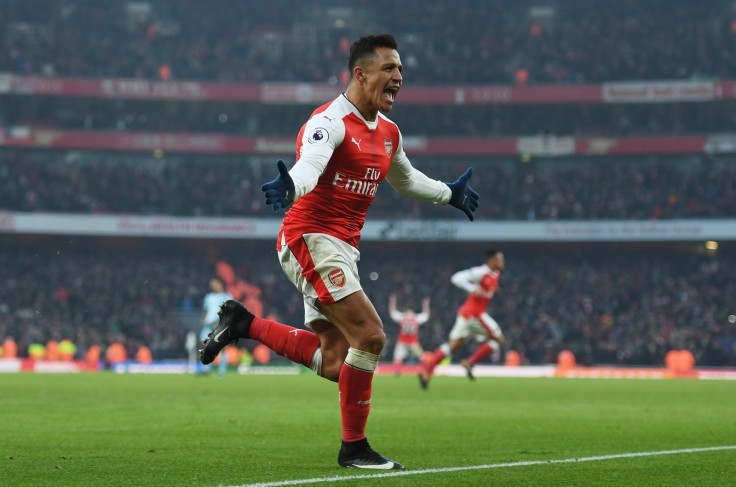 "I definitely feel like an important player, and my teammates let me know every day," he told Arsenal's YouTube channel. "I try to prove that I am an important player every day and game after game. I believe we have the players and the quality to win many things. I feel really happy and comfortable at the club. I want to give the fans a new title. We always get our fans' support in the thick and thin, which is great. We must win the Premier League or Champions League for them."