First-time buyers suffer sharp rise in property prices as they compete with landlords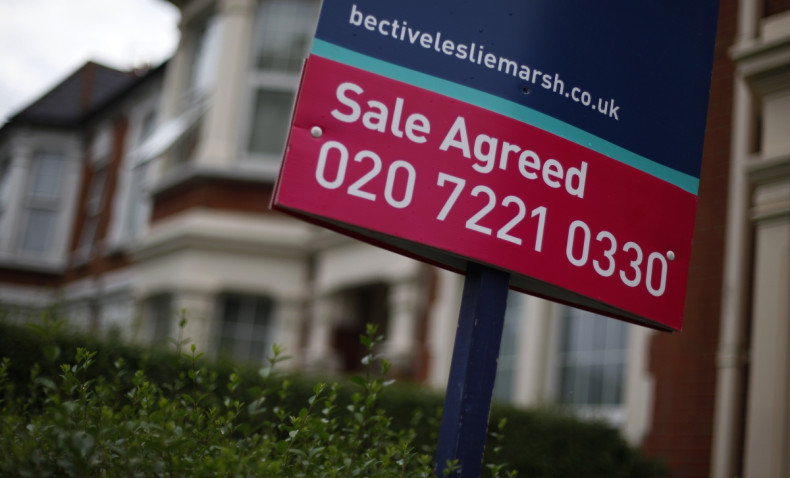 The number of first-time buyers entering the market fell by nearly 25% in the three months to February when compared to the quarter before, with a seasonal dip in activity and a rush of buy-to-let investors trying to beat an April tax hike to blame.
The monthly First Time Buyer Tracker from estate agents Your Move and Reeds Rains said there were 21,100 transactions in February, down 1.4% on the previous month. But this was a 6.6% annual increase, showing underlying growth in first-time buyer activity is strong.
They paid on average £168,539 to secure their first property, a 14.5% rise over the year. House prices are rising amid a supply shortage and strong demand fuelled by cheap mortgage credit and a recovering economy. As a result, first-time buyers need bigger deposits to secure large enough mortgages. The average deposit in February 2016 was £29,451, an annual rise of 14.7%.
"February is a traditionally quiet period for the first-time buyer market," said Adrian Gill, director of estate agents Your Move and Reeds Rains. "The month sits awkwardly between the New Year property market rush and the spring-summer activity high. However, beyond that seasonality, these figures demonstrate the strong, steady underlying growth that comes with growing first-time buyer confidence."
Estate agents reported a sudden rush of interest from buy-to-let investors in February, as landlords moved to finish deals before they are slapped with a stamp duty hike on purchases of additional property, shutting aspiring first-time buyers out of the market.
The National Association of Estate Agents (NAEA) said in its monthly housing market report that 85% of its members saw an increase in buy-to-let investors entering the market during the month, pushing demand for property to a 12-year high. There were 463 house hunters per branch in February, the highest since August 2004. But only 24% of sales in February were made to first-time buyers, a month-on-month fall of 5%.
Chancellor George Osborne will add 3% on top of the basic stamp duty rates for all purchases of additional property from 1 April 2016. This is part of a package of tax increases on the buy-to-let sector. Osborne wants to increase home ownership and will use some of the revenue to fund policies to support first-time buyers, including Help to Buy and shared ownership.
Mark Hayward, managing director of the NAEA, said there is "a real sense of urgency from landlords trying to complete on sales ahead of the stamp duty reforms... However, the mounting pressure and increased demand for housing has meant that first-time buyers have had to compete with landlords for property and, as a result, they have lost out."