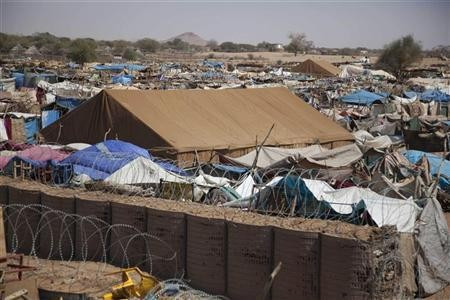 Seven people accused of belonging to a powerful rebel group in Sudan's war-torn Darfur region have been sentenced to death by a Sudanese court, state media said.
The court, located in the North Darfur state capital of El Fasher, "sentenced seven of the defendants who belonged to the Justice and Equality Movement (JEM) to death by hanging," a statement on the state news agency SUNA said.
The report did not provide details of the charges brought against the convicts, only mentioning they faced multiple charges and were found guilty under anti-terrorism and banditry laws.
The case related to an attack on a military convoy that had travelled from Khartoum, Sudan's capital to Nyala, the capital of the newly formed South Sudan. Dozen were killed during the assault.
The seven convicts can now appeal to the country's Supreme Court.
Fighting has declined in the Darfur region compared to 2003 and 2004, when the violent civil war reached a peak as militias groups such as the Sudan Liberation Movement/Army (SLM/A) and Justice and Equality Movement (JEM)took up arms, accusing the Sudanese government of oppressing non-Arab Sudanese in favour of Sudanese Arabs.
The Sudanese government responded by violently crushing the insurgency. The government was accused of ethnic cleansing and in 2009 the International Criminal Court issued an arrest warrant for President al-Bashir.
While violence has subsided government troops, militias, bandits, tribes and rival rebel factions have continued to clash.