Dozens of Sudanese students and activists are at risk of torture by Sudanese national security officials, who have detained them arbitrarily since mid-April, rights groups have warned.
A number of students and activists were arrested and detained in a clampdown by government security forces on students demonstrating against a range of issues at campuses across Sudan – including the earlier detention of protesters, and the sale of Khartoum University buildings.
In a violent crackdown on protests, the Sudanese government has arbitrarily detained, tortured and otherwise ill-treated protesters, including using sexual violence on female students, according to Human Rights Watch.
National security and riot police used tear gas, rubber bullets, batons and in some cases live ammunition to break up protests and arrest scores of protesters. Two students were killed and many more injured in El Obeid on 19 April, and Omdurman on 27 April.
"Sudan is cracking down on activists, students, and even their lawyers, with abusive and thuggish tactics," Daniel Bekele, HRW's Africa director said. "The government should put a stop to these tactics, immediately make the whereabouts of all detainees known, and release anyone being held without charge."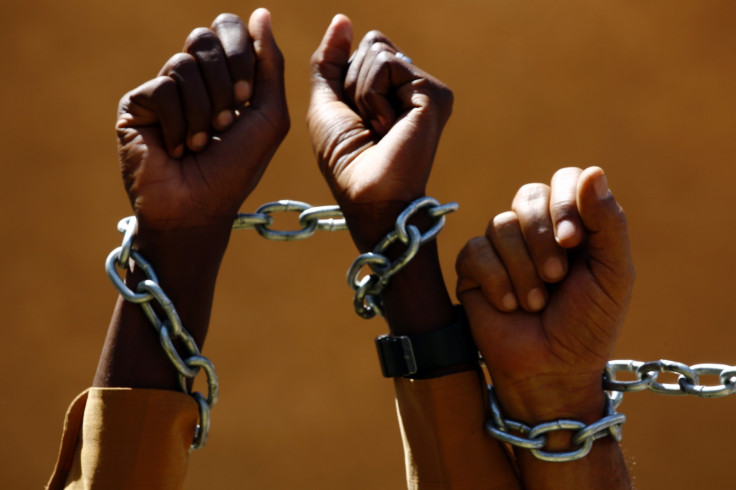 Detained without charge for a month
The Sudanese government, meanwhile, blamed the opposition for the student protests across the country. Accusing the demonstrators of using violence, Khartoum brought murder charges against a 25-year-old student, Asim Omer.
"The opposition in Sudan is isolated and has decided to divert attention from their problems by inciting students and spreading rumours of unconfirmed reports about police violence. These reports are not real," Khalid al-Mubarak, media counsellor at the Sudan embassy in London, told IBTimes UK in April.
Sudan's National Intelligence and Security Services (NISS) currently detain dozens of protesters, including young students and older graduates, HRW found, adding there are "credible reports that many of those detained have been beaten and subjected to other forms of ill-treatment". Although they have been detained for more than a month, most protesters have not been charged, nor have they had access to their family or their lawyers.
Among those held without charge for more than a month is Ahmed Zuhair, who is in his early twenties. He was arrested on 13 April, in the vicinity of a hospital where he and others were being treated for injuries sustained during a protest. Others, including Murtada Habani, a civil engineer in his late fifties, and Mohammed Farouk, an engineer in his forties, have been detained since their arrest on 23 April during a peaceful demonstration in front of Khartoum University.
"If the authorities have credible evidence that any of those detained have committed legitimate offences, they should have already charged the detainees. Anyone not already charged should be released pending any potential charges the authorities intend to bring," the rights group said.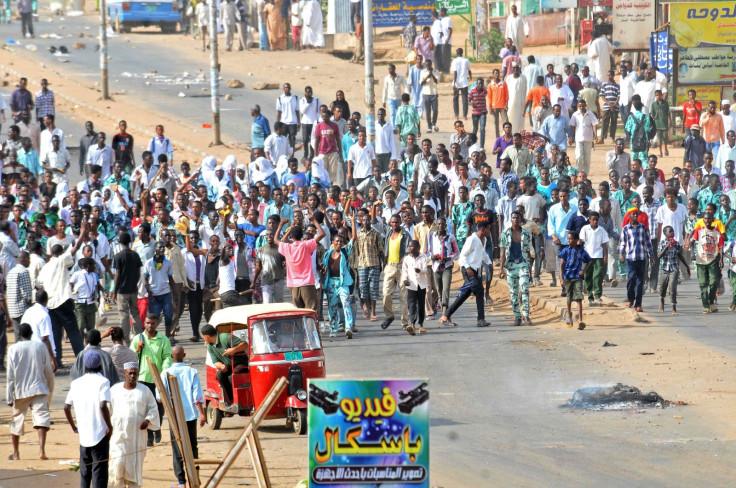 Dozens at risk of torture
The rights group warned all NISS detainees are at risk of ill-treatment and torture.
A 25-year-old student, Badr Eldin Saleh was detained on 13 April for 10 days. Close family members described how, when they met him afterwards, he was unable to walk easily, and had signs of beating on his back. The young man was re-arrested on 5 May at the offices of a prominent lawyer, Nabil Adeeb, and remains in detention at an undisclosed location.
NISS staff have also been accused of sexual harassment after at least three female students who were arrested in April told Sudanese monitoring staff they had been abused by security personnel. Mai Adil, a student leader and women's rights activist in her early twenties, who was among that group of female students, was arrested again recently. She and others are currently being held by NISS at Omdurman Women's Prison without charge or access to visitors, HRW said.
The Sudanese government has repeatedly cracked down on protests, and some detainees in NISS custody have been in detention since last year. Abdelmonim Abdelmowla, a Darfuri graduate, was arrested in December 2015 with a Darfuri student, Ali Omar Musa. While Musa was released in May 2016, Abdelmowla remains in detention without charge, his lawyers said.
"There is no justification for Sudan using or condoning violence and abuse to silence protesters and activists, or arbitrarily detaining them and denying access to lawyers and other due process protections," Bekele said. "Authorities should immediately put an end to these abuses and respond to public protest in a manner that respects basic freedoms of expression and assembly."
During a clamp down on anti-government protests in September and October 2013, security forces unlawfully killed up to 170 protesters.