Sudan goes to polls as Bashir looks to extend rule amid opposition boycott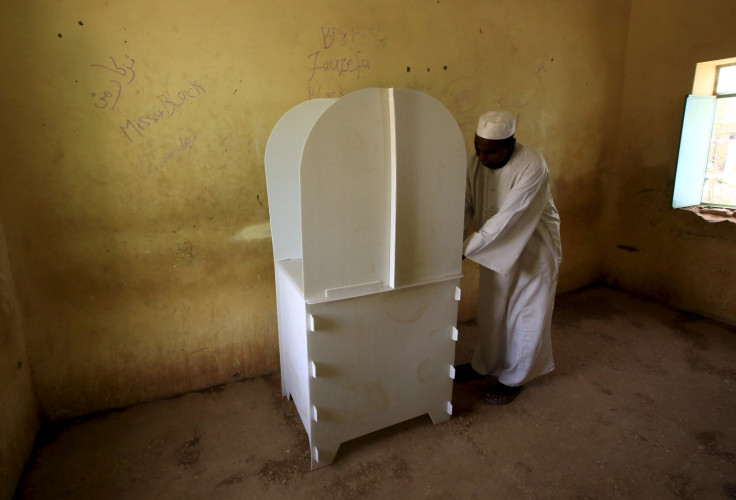 Polling stations in Sudan have opened as President Omar al-Bashir is set to extend his 25-year rule amid a boycott by opposition groups which say the election is "illegitimate".
With heavy security measures in place, police personnel outnumbered voters in many polling stations in capital Khartoum, suggest reports. Voters are not enthusiastic about the election as it is widely seen as an exercise for Bashir to cling on to power for five more years.
Thirteen million people are eligible to vote at 11,000 polling stations across the country. This is the first parliamentary election since the country separated from the south in 2011. The split resulted in the country losing most of its oil reserves to South Sudan.
"We need change in our country. There is mass corruption here, inflicted by this regime. We deserve a better life," one voter told the BBC.
Preliminary results are expected to be announced a few days after the voting which will go on for three days.
Apart from Bashir, 15 others are contesting for president but none of them are expected to pose a challenge to the incumbent.
The European Union has expressed concern over transparency and legitimacy of the election. Prominent figures like ousted prime minister Saidq al Mahdi and former governing party leader Ghazi Salahuddin have asked people to stay away from voting.
"There are those ... who aim to do in Sudan what has happened in Yemen, Syria and Libya. But we will not allow this to happen to Sudan," Bashir told a rally in Kadugli.
Bashir faced an upheaval by thousands of anti-government protesters to unseat him from power in 2013. This resulted in a bloody crackdown leading to the death of nearly 200 people. Since then, Bashir's opponents have been waiting for an opportunity to overthrow the autocrat.
© Copyright IBTimes 2023. All rights reserved.