In response to widespread protests of the suspension of fuel subsidies, Sudan has shut down access to the internet.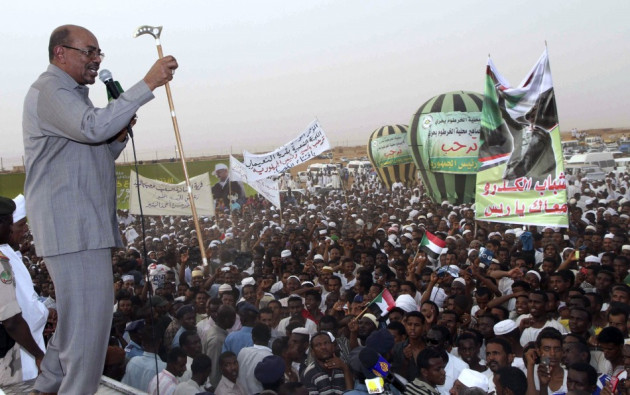 Sudan has gone offline in what has become a familiar response by authorities to citizen protests.
The shutting down of internet access in Sudan was reported by Arbor Network's Atlas system along with monitoring company Renesys. Middle East-based news outlet Al Arabiya is reporting that as well as the internet being closed off, schools in the country would remain shut until 30 September.
The closing off of Sudan from the internet is a move we have seen many times previously from governments facing dissent from their own citizens. Countries involved in the Arab Spring such as Egypt and Tunisia closed off internet access while more recently Syria went dark for almost 20 hours.
The shutting down of internet access in Sudan follows reports from Associated Press which said that security forces in the capital Khartoum fired tear gas to disperse dozens of protestors who demonstrated and set a police station on fire in the north of the city.
According to AFP, at least three people have died in the last three days as people protest the lifting of fuel subsidies in the country. Officials condemned the protests as acts of sabotage, describing them as "premeditated."
Suspend subsidies
Protestors have called for the removal of President Omar al-Bashir who has been in charge of the African country since 1989. Al-Bashir's government announced steep price rises for petroleum products on Monday after official took the decision to suspend subsidies in a bid to reform the economy.
On Tuesday it was reported by AFP that protestors had set fire to the ruling party's headquarters in the capital's twin city of Omdurman.
Hundreds of protesters have taken to the streets of Omdurman and Khartoum, as well as Nyala, capital of South Darfur state, and Wad Madani in Al-Jazeera, where the protests first started Monday.
The semi-official Sudan Media Center quoted Gezira governor Al-Zubair Bashir Taha as saying that protestors have been targeting power and gas stations, banks, shops and private property - as well as police stations.
According to AFP, oil prices at the pumps in Sudan have shot up to 20.80 Sudanese pounds (£2.93) a gallon from 12.50 pounds (£1.76), while diesel has risen from 8.50 pounds a gallon to 13.90 pounds. Inflation in Sudan is already running at 40%.