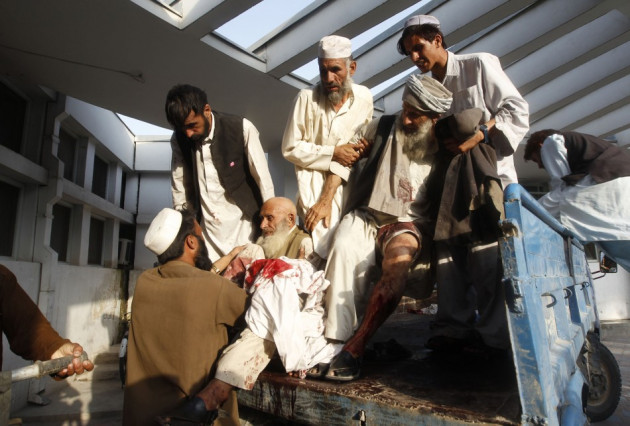 A suicide bomber has killed at least 25 civilians and wounded another 30 at a funeral in eastern Afghanistan.
The attack took place in the village of Shangai in the Durbaba district.
The district governor Hamesha Gul was among the injured.
Villagers and officials were attending the funeral of an elder tribal leader.
"The suicide attacker was walking among [the mourners]," a witness told the BBC.
"He was recognised by the brother of the district governor of Dur Baba. But as soon as they tried to arrest him, the attacker detonated his suicide vest. There is blood, and body parts [everywhere].''
Tribal elders accused the Taliban, who often target government officials at public functions, of the bombing.
On 14 August dozens of people were killed in suicide attacks in northern and southern of the country.
A recent UN report said that 1,145 civilians had been killed and 1,954 others injured during the first half of the year - 80 percent of them by militants.