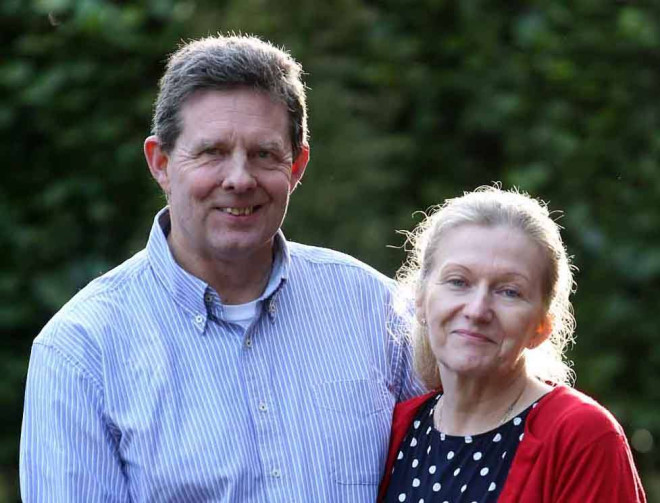 A British couple facing a possible 630-year combined prison term in the United States have been rushed to hospital - having threatened to take their own lives.
Paul and Sandra Dunham entered into a suicide pact with each other rather than face being extradited from Britain to stand trial for fraud.
The alarm was raised about Paul, 58, and Sandra, 57, on Thursday morning by reporters who contacted police.
Officers entered the couple's home in Northampton and an ambulance was summoned soon afterward.
A family spokesman said: "They were found at home. They are still alive but are being treated by an ambulance crew."
The Dunhams - who are grandparents - faced a total of 19 fraud and money laundering charges, relating to a US engineering business of which Mr Dunham had been chief executive.
They were indicted by a court in Maryland, following allegations by the founder of the company. Mr and Mrs Dunham strongly deny the charges.
The couple vowed to kill themselves after their final appeal against extradition to the United States failed this week.
Mr Dunham told the Telegraph: "If the decision to allow extradition goes ahead we will take our own lives. It won't be today, or tomorrow, while there's still hope. But when that hope is gone we don't see any future.
"Even if we were acquitted there won't be anything to come back to at our age and our poor state of health. We will have lost our home, our careers, everything."
A spokesman said: "Police attend the property at approximately 7.15am, forced entry and called paramedics. Two people were taken to Northampton General Hospital."