Adele is reportedly in talks to headline the Super Bowl 2017 halftime show. Following in the footsteps of previous headliners Beyonce, Michael Jackson and Prince, the Hello singer is reportedly the NFL's top choice of performer but there are fears she could reject the offer.
The 51st Super Bowl is set to take place at the NRG Stadium in Houston, Texas on 5 February and producers are said to be "desperate" to secure Adele for the halftime show performance.
According to The Sun, NFL producers are "desperate" for Adele, 28, to headline the 51st Super Bowl halftime show due to healthy ticket sales on her current world tour. An insider told the publication: "There is nobody bigger in the world than Adele right now and organisers are doing absolutely everything they can to try to persuade her to sign up."
They added: "She's sold out every date on her tour, everyone wants a piece of her and they know they can bank on her bringing in the viewers. It's Adele's nerves that are the issue – it hasn't been an easy sell."
It is also reported that the Someone Like You singer may not have to perform alone as the NFL have allegedly agreed that OneRepublic frontman Ryan Tedder to join her. Tedder is a collaborator of Adele's and wrote her songs Remedy and Rumour Has It.
Adele has spoken openly about her stage fright in the past and told Rolling Stone magazine in 2011: "I'm scared of audiences. One show in Amsterdam I was so nervous, I escaped out the fire exit. I've thrown up a couple of times. Once in Brussels, I projectile vomited on someone. I just gotta bear it. But I don't like touring. I have anxiety attacks a lot."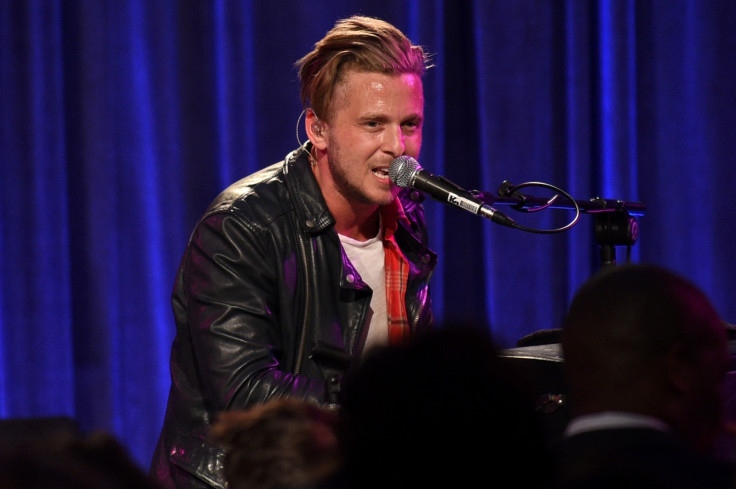 However, the Grammy-winner overcame her nerves to headline Glastonbury 2016 in June 2016 with a sizeable audience of 150,000. Adele's possible Super Bowl fears are certainly understandable given the magnitude of the US sporting event. Coldplay and special guests Beyonce and Bruno Mars attracted 115 million viewers when they performed in February 2016 making it the third most-watched Super Bowl performance.
Adele is in high-demand after the release of her third album 25 in November 2015. The album topped the charts worldwide and has since sold in excess of 20 million copies making it one of the most popular albums of the 21st century. The 11-track record, which features the singles Hello, When We Were Young and Send My Love (To Your New Lover), has been certified platinum 10 times by the British Phonographic Industry.
Previous Super Bowl halftime show headliners include Madonna, Black Eyed Peas, Diana Ross, Aerosmith and U2. Adele's live tour continues on 9 August at the Staples Center in Los Angeles where she is playing a total of six nights.
Watch Adele's Send My Love (To Your New Lover) video: