One of the most-watched and talked about sporting events on the planet, the Super Bowl represents the annual, glitzy climax of the American football season and draws a television audience in excess of 110 million people in the US alone.
After 16 gruelling regular season games and three playoff rounds, the respective winners of the American Football Conference (AFC) and National Football Conference (NFC) go head-to-head at a neutral location to determine who will claim the Vince Lombardi Trophy as that season's NFL champions.
Born in 1967 as the maiden AFL-NFL Championship game following the merging of America's two competing leagues, the Super Bowl has grown in popularity to such an extent that half-time commercials lasting approximately 30 seconds now cost companies a staggering $5m (£3.9m, $4.6m) to secure.
Who has won the most Super Bowls?
6 - Pittsburgh Steelers

5 =San Francisco 49ers, Dallas Cowboys, New England Patriots
4 = Green Bay Packers, New York Giants
3 = Oakland/Los Angeles Raiders, Washington Redskins, Denver Broncos
2 = Baltimore/Indianapolis Colts, Miami Dolphins, Baltimore Ravens
1 = New York Jets, Tampa Bay Buccaneers, New Orleans Saints, Kansas City Chiefs, Los Angeles/St. Louis Rams, Chicago Bears, Seattle Seahawks
0 = Tennessee Titans, San Diego Chargers, Philadelphia Eagles, Minnesota Vikings, Jacksonville Jaguars, Houston Texans, Detroit Lions, Cleveland Browns, Cincinnati Bengals, Carolina Panthers, Buffalo Bills, Atlanta Falcons, Arizona Cardinals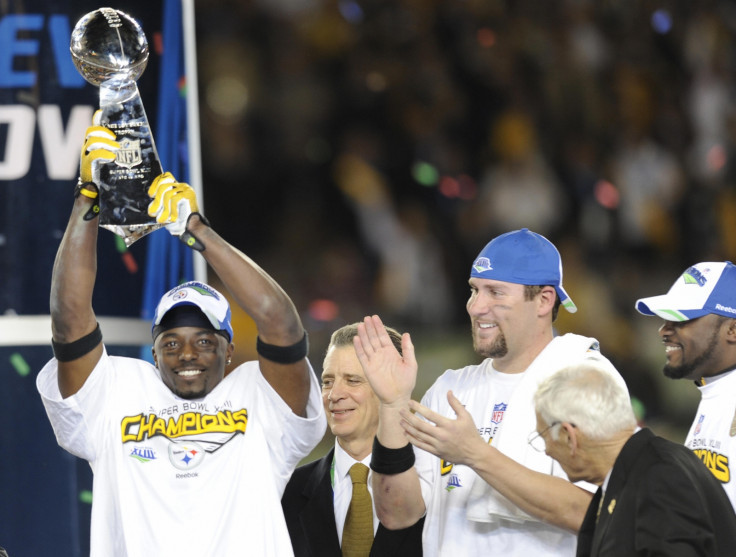 List of Super Bowls
LI (51) - New England Patriots 34-28 Atlanta Falcons
L (50) - Denver Broncos 24-10 Carolina Panthers
XLIX - New England Patriots 28-24 Seattle Seahawks
XLVIII - Seattle Seahawks 43-8 Denver Broncos
XLVII - Baltimore Ravens 34-31 San Francisco 49ers
XLVI - New York Giants 21-17 New England Patriots
XLV - Green Bay Packers 31-25 Pittsburgh Steelers
XLIV - New Orleans Saints 31-17 Indianapolis Colts
XLIII - Pittsburgh Steelers 27-23 Arizona Cardinals
XLII - New York Giants 17-14 New England Patriots
XLI - Indianapolis Colts 29-17 Chicago Bears
XL - Pittsburgh Steelers 21-10 Seattle Seahawks
XXXIX - New England Patriots 24-21 Philadelphia Eagles
XXXVIII - New England Patriots 32-29 Carolina Panthers
XXXVII - Tampa Bay Buccaneers 48-21 Oakland Raiders
XXXVI - New England Patriots 20-17 St. Louis Rams
XXXV - Baltimore Ravens 34-7 New York Giants
XXXIV - St. Louis Rams 23-16 Tennessee Titans
XXXIII - Denver Broncos 34-19 Atlanta Falcons
XXXII - Denver Broncos 31-24 Green Bay Packers
XXXI - Green Bay Packers 35-21 New England Patriots
XXX - Dallas Cowboys 27-17 Pittsburgh Steelers
XXIX - San Francisco 49ers 49-26 San Diego Chargers
XXVIII - Dallas Cowboys 30-13 Buffalo Bills
XXVII - Dallas Cowboys 52-17 Buffalo Bills
XXVI - Washington Redskins 37-24 Buffalo Bills
XXV - New York Giants 20-19 Buffalo Bills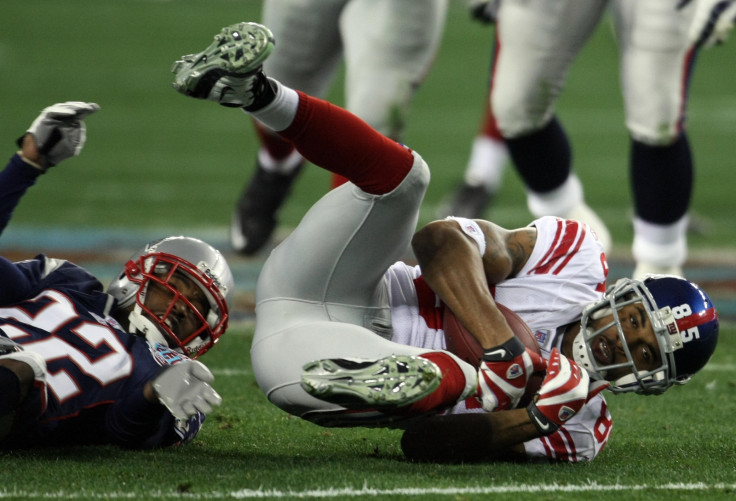 XXIV - San Francisco 49ers 55-10 Denver Broncos
XXIII - San Francisco 49ers 20-16 Cincinnati Bengals
XXII - Washington Redskins 42-10 Denver Broncos
XXI - New York Giants 39-20 Denver Broncos
XX - Chicago Bears 46-10 New England Patriots
XIX - San Francisco 49ers 38-16 Miami Dolphins
XVIII - Los Angeles Raiders 38-9 Washington Redskins
XVII - Washington Redskins 27-17 Miami Dolphins
XVI - San Francisco 49ers 26-21 Cincinnati Bengals
XV - Oakland Raiders 27-10 Philadelphia Eagles
XIV - Pittsburgh Steelers 31-19 Los Angeles Rams
XIII - Pittsburgh Steelers 35-31 Dallas Cowboys
XII - Dallas Cowboys 27-10 Denver Broncos
XI - Oakland Raiders 32-14 Minnesota Vikings
X - Pittsburgh Steelers 21-17 Dallas Cowboys
IX - Pittsburgh Steelers 16-6 Minnesota Vikings
VIII - Miami Dolphins 24-7 Minnesota Vikings
VII - Miami Dolphins 14-7 Washington Redskins
VI - Dallas Cowboys 24-3 Miami Dolphins
V - Baltimore Colts 16-13 Dallas Cowboys
IV - Kansas City Chiefs 23-7 Minnesota Vikings
III - New York Jets 16-7 Baltimore Colts
II - Green Bay Packers 33-14 Oakland Raiders
I - Green Bay Packers 35-10 Kansas City Chiefs