Supergirl season 2 finale synopsis teases Superman's return: What to expect in final 3 episodes?
DC villain General Zod will be introduced in Supergirl season 2 episode 22.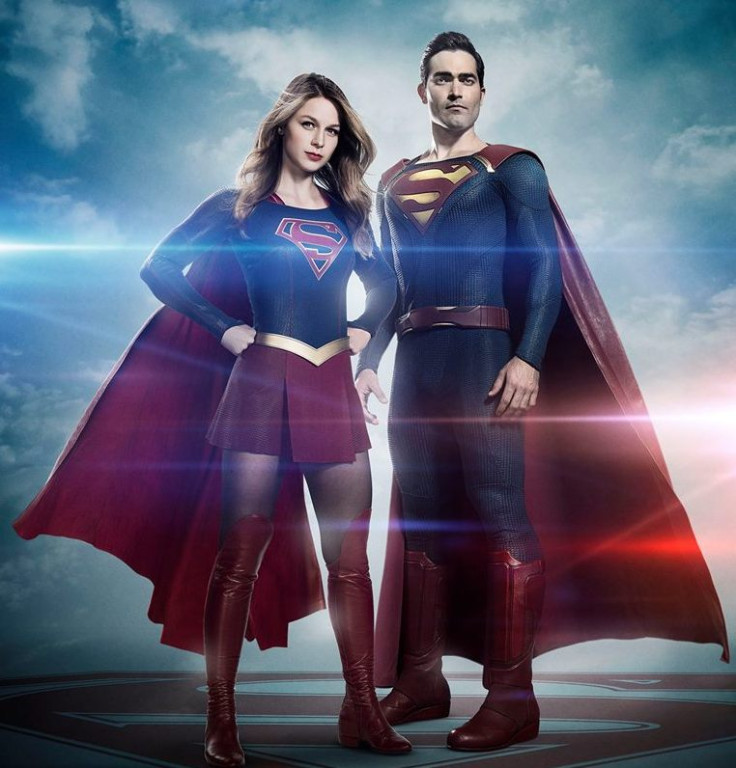 Supergirl season 2 finale is just three episodes away as The CW has released the synopsis for the show's final two chapter, which features the return of Tyler Hoechlin as Superman. Also, a classic DC villain is set to make their appearance in the finale, General Zod.
1. The finale aka episode 22 is titled, Nevertheless, She Persisted, which will air on 22 May at 8pm EST on The CW. The official synopsis reads as follows:
Supergirl (Melissa Benoist) challenges Rhea (guest star Teri Hatcher) to battle to save National City. Meanwhile, Superman (guest star Tyler Hoechlin) returns and Cat Grant (guest star Calista Flockhart) offers Supergirl some sage advice.
2. The pre-finale aka episode 21 is titled, Resist, which will air on 15 May where Calista Flockhart returns as Cat Grant. The official synopsis reads as follows:
Supergirl (Melissa Benoist) grapples with whether or not to obey the President's (guest star Lynda Carter) orders regarding Rhea's (guest star Teri Hatcher) latest actions. Meanwhile, Cat Grant (Calista Flockhart) returns to National City
3. Episode 20 is titled, City of Lost Children, which will air on 8 May where an alien species called Phorian, attacks National City. The official synopsis reads as follows:
When an alien attacks National City, Supergirl (Melissa Benoist) and the DEO learn the alien is a Phorian, an otherwise peaceful race with telekinetic powers. Guardian (Mehcad Brooks) gets a lead on the Phorian's address but instead of finding the culprit, he finds a very scared boy named Marcus (guest star Lonnie Chavis). Marcus will only trust James so it is up to Guardian to stop the attacks on the city. Rhea's (Teri Hatcher) plan escalates.
Supergirl executive producer Andrew Kreisberg spoke about the finale episode. Speaking about General Zod's introduction, Kreisberg told ComicBookReview, "I don't really want to say too much about Zod. How and why it happens is a fun surprise. As far as his costume is concerned, we took a page out of the older, Nazi uniform that he used to wear, which was very cool. That name instantly means something to fans of Superman and Supergirl. It's a bit of a cameo surprise in the episode."
According to showrunner Superman is incredibly crucial in the finale, "He's incredibly crucial. I love Tyler in the part — he's so good. It's a bit of a different interpretation of Superman than you've seen. In our show, Superman has been [a superhero] for a decade, and he's pretty comfortable with being Superman. A lot of interpretations are of him getting his start, at the beginning. For us, he's so comfortable in the role, but the show is called "Supergirl," so our Superman is here in service of Supergirl. He's her family. He's her conscience. He's her mentor. There's also some very cool scenes between the two of them."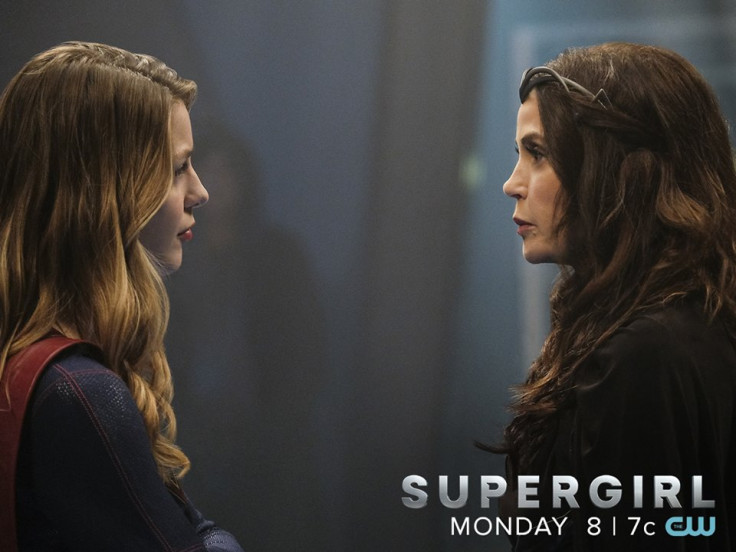 © Copyright IBTimes 2023. All rights reserved.