Supermarket price war: Sainsbury's reports sixth quarter of revenue decline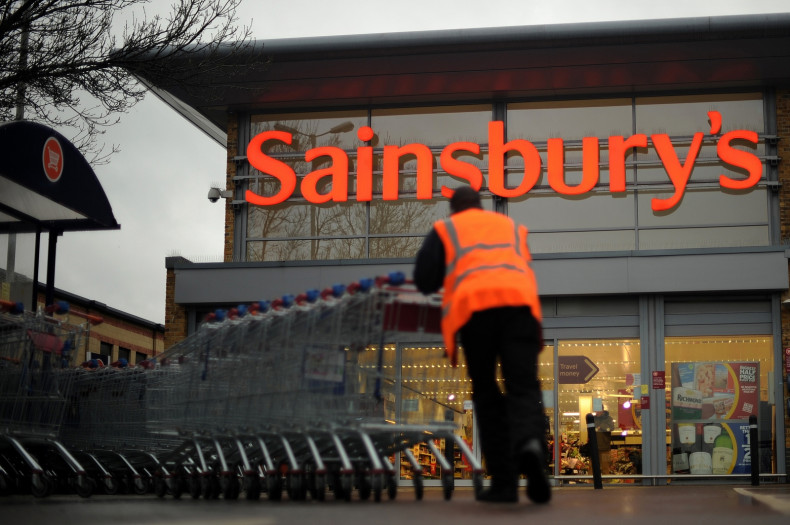 One of the 'Big Four' supermarkets, Sainbury's reported its sixth consecutive quarter of falling sales as the competitive market weighs heavily on results.
Like-for-like sales were down 2.1% in the 12 weeks to 6 June 2015, which was exactly as analysts expected, and the decline was bigger than was reported for the previous quarter.
CEO Mike Coup has had to make vigorous price cuts over the last year to keep up with German budget competitors Aldi and Lidl. Food prices have experienced heavy deflation as the Big Four try to compete with the cheap giants.
"Trading conditions are still being impacted by strong levels of food deflation and a highly competitive pricing backdrop. These pressures, including the effect of our own targeted price investment, have led to a fall in like-for-like sales for the quarter," Coup said.
The price cuts have obviously had their impact on the declining sales numbers as Coup reported that volume and transactions continue to grow.
Sainsbury's was named the cheapest supermarket in the UK by industry publication the Grocer at the end of May, but the strategic steps made by established grocery stores were too late. Retail experts have blamed the British 'upper market' supermarkets for underestimating Aldi and Lidl when they started expanding in the UK.
Independent retail analyst Richard Hyman told Thisismoney that a lot has to do with the attitude of the British customer, which was poorly anticipated by the grocers: "These discounters are increasingly classless. It's now cool to shop in a savvy way – Aldi and Lidl are perfect outlets for that trend. The attitude of big middle-market retailers has always been "our customers wouldn't be seen dead in a store like that" – and that has, time again, got them into trouble."