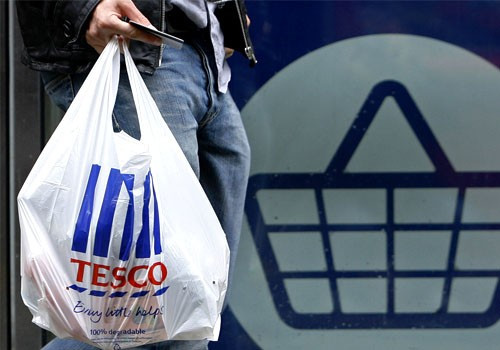 Next week will see Britain's major supermarkets give trading updates on the peak Christmas trading period, with the effect of the snow likely to be of considerable interest.
Morrisons, Tesco, Sainsbury and Marks & Spencer will all be reporting with indications that Tesco and Sainsbury may emerge as the winners during the Christmas period.
According to market research by Kantar, Tesco may have seen its market share grow 0.1 per cent to 30.7 per cent, with Sainsburys growing its market share by 0.3 per cent to 16.4 per cent.
By contrast Morrisons may have lost market share for the first time since 2007, falling 0.1 per cent to 12 per cent.
All of the supermarkets are likely to have been hit by the heavy snow in December, but again Tesco and Sainsbury look likely to have performed better thanks to the strong online shopping system that Morrisons lacks.
Earlier this week retailer Next said it had seen its online sales jump initially thanks to the snow keeping consumers off the streets and at their computers. However this trend soon faded as online shoppers began to fear that their purchases would not reach them in time for Christmas.
Keith Bowman, analyst at Hargreaves Lansdown, said, "Ahead of the updates, market consensus opinion currently denotes a hold for Sainsbury, a strong hold for Tesco and a buy for Morrisons".
Despite the likely impact of snow, shares in Britain's main supermarkets were all up in afternoon trading on the FTSE 100 on Friday.
By 14:15 shares in Marks & Spencer were up 0.26 per cent to 389.20 pence per share, Morrisons shares rose 0.78 per cent to 270.30 pence per share, Sainsbury shares increased 0.62 per cent to 389.70 pence per share and Tesco shares climbed 0.16 per cent to 430.65 pence per share.