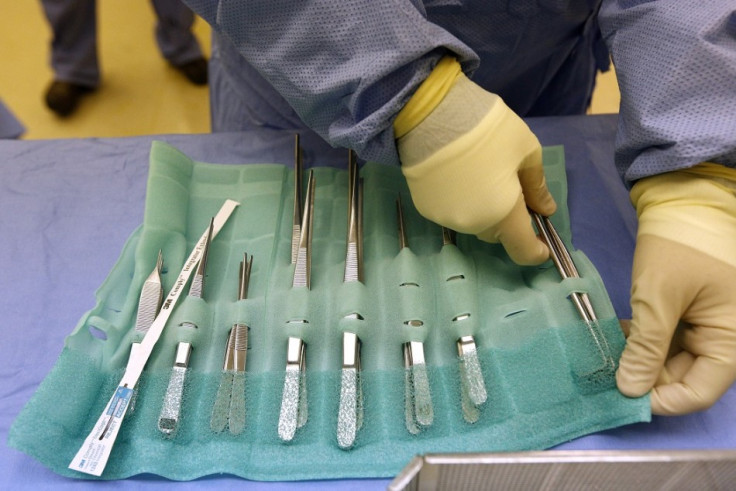 The Royal College of Surgeons has called to ban doctors from performing plastic surgery unless they are designated specialists to the field.
The group reiterated that under current rules "GPs to do nose jobs" was a "big problem" for the industry that has led to botched procedures a heightened risk to patients.
The RCS insisted that it wants the government to implement a new system to certify surgeons for each procedure.
"Operating outside of speciality is a big problem in private practice as money is involved, so we hope to rectify that," said Stephen Cannon, the vice-president of the RSC, to the BBC.
"There will be no concerns if you're already an established surgeon doing extremely well.
"But it'll stop the general practitioner doing the nose job, it'll stop the dermatologist lifting someone's breasts, it'll stop all that cowboy behaviour which goes on."
The RSC also added that a register of certified surgeons to help the public make an informed decision about the quality of their surgeon in a bid to root out, what some MPs call, a "cowboy industry" of "murky practices".
Other respected institutions have welcomed the move but have highlighted the necessity of the government also having to enforce policing of the industry to improve standards.
"This will only protect the public if the recommendations are mandatory and policed," said Rajiv Grover, a spokesman and former president of the British Association of Aesthetic Plastic Surgeons (Baaps).
"It is essential that the public know who to go to when seeking a qualified cosmetic surgeon, but also, to be assured that the quality of their outcome will meet accepted standards, and particularly to meet their own expectations."
Meanwhile, Nigel Mercer the president of the British Association of Plastic, Reconstructive and Aesthetic Surgeons told the BBC that: "This tightening of existing regulations will go a long way to help prospective patients and employing clinics recognise high-quality surgical expertise, leading to improved patient safety."