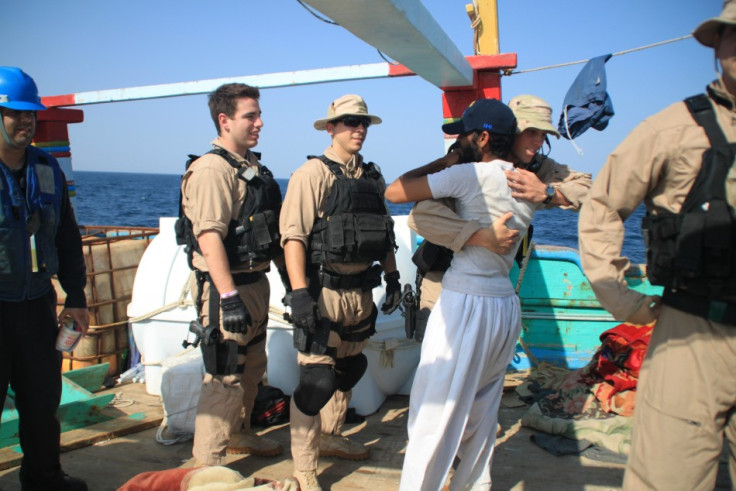 A U.S. aircraft carrier unit has rescued 13 Iranian fishermen who were held hostage by Somali pirates for more than 40 days.
The rescue operation was carried out by the USS Kidd, part of the USS John C. Stennis carrier strike group, on Thursday after they received a distress call from the master of Al Molai, the Iranian vessel. Interestingly, it was the same American ship that drew Iranian protests when it entered the Strait of Hormuz.
The fishermen were held as hostages for several weeks, and their vessel was used by their captors as a mother ship for piracy in the Persian Gulf.
"We think it's very doubtful that the Iranians or the pirates were aware of recent events of the last couple days," The Associated Press quoted Rear Adm. Craig S. Faller, commander of the U.S. Navy Carrier Strike Group involved in the rescue, as telling reporters.
"Once we released them [the fishermen] today they went on their way very happily, I might add, waving to us wearing USS Kidd Navy ball caps," he added.
According to the AP, the Obama administration was quick to react to the incident and pointed out that the very same American ship that drew Iran's protests when it passed through the Strait of Hormuz was responsible for the Iranian vessel's rescue.
"This is an incredible story. This is a great story," the AP quoted U.S. State Department representative Victoria Nuland as saying.
"They [the fishermen] were obviously very grateful to be rescued from these pirates," she added.