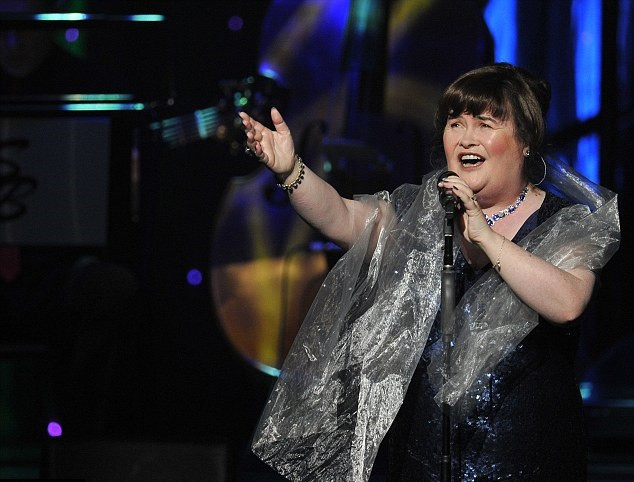 Susan Boyle has made her concert debut as she kicked off her first-ever nationwide tour on Saturday (22 March).
The 52 year-old star who first came to fame on Britain's Got Talent in 2009, performed at Liverpool's Empire Theatre before an audience of thousands.
Speaking to the Liverpool Echo she said of the tour: "I've always wanted to do my own show. I've chosen some of my favourite songs from past albums and also new songs that not only have I wanted to perform for years but resonate with me and I hope my fans will love.
"I'm really very excited, the show will be bigger and better than before and I can't wait for the first show in Liverpool."
The singer, whose story is one of rags-to-riches, took to the stage in a floor-length sequinned, midnight blue gown for the live concert.
There was no sign of nerves as she performed a selection of favourite tracks and treated the crowd to some of her characteristic banter.
Looking polished, Boyle had all the style and sophistication of a singing diva. The performance was a far-cry from her first audition in which she left a doubtful Simon Cowell dumbstruck following her faultless rendition of I Dreamed a Dream for Les Miserables.
Boyle is set to play eighteen more dates, including a show at London's Eventim on 6 April.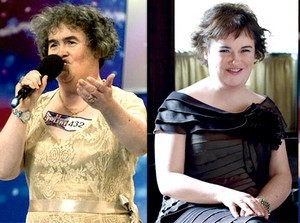 Funnily enough, the tour comes just a few weeks after Susan applied for a part-time job in a West Lothian branch of Ladbrokes.
Susan's job application came after she first applied for a similar job at the bookmakers prior to hitting the big time following her audition on Britain's Got Talent.
The singer, who is currently estimated to be worth a staggering £20million, recently surprised her fans when it was revealed she went into her local betting agents to apply for a £6 an hour job.
Boyle said she wanted a sense of normality in her life after having shot to instant fame.
There are talks that the Scottish singer's life will be the subject of a biopic with Meryl Streep tipped to portry Boyle.