Just One Word Puts Myanmar Junta, Suu Kyi at Loggerheads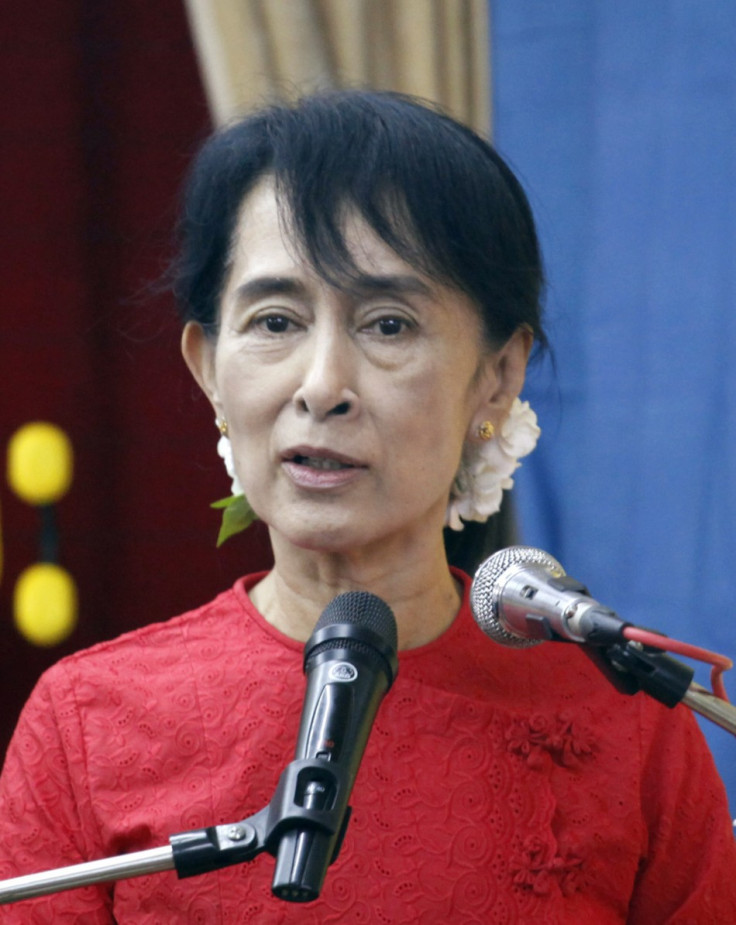 After her historic win in the byelection on 1 April, Aung San Suu Kyi's first entry into parliament is still not certain. Her party, the National League for Democracy (NLD), has planned to boycott parliament on 23 April. The NLD and the Myanmar government are at loggerheads over a single word in the oath statement for MPs.
The newly elected MPs of NLD want the oath changed and they say this is a hurdle in the junta- dominated legislature.
NLD members want the swearing-in vow changed to "safeguard the constitution" from "respect the constitution". The elected members are to be sworn in on 23 April.
"We will try to sort this out so that the present situation will not become a political stalemate. But it is not certain whether or not the NLD elected candidates will attend parliament on April 23," Reuters quoted top NLD official Nyan Win as saying on Friday. Win who had travelled to the capital Naypyidaw in order get the oath changed has not been successful so far.
This is the first serious dispute between the NLD and the government since the byelections.
Although the word change in the constitution is seemingly insignificant, the NLD seems to be obstinate.
During Suu Kyi's weekly address on Radio Free Asia she said: "We don't mean we will not attend the parliament, we mean we will attend only after taking the oath," the Guardian quoted her as saying. Kyi added: "Changing the wording in the oath is also in conformity with the constitution. I don't expect there will be any difficulty in doing it."
The government is equally steadfast on its standpoint.
If Suu Kyi does not make her debut in parliament, the government's credibility will once again be questioned. Hence the government's top officials, policy-makers and former generals want Suu Kyi's entry into parliament to avoid any embarrassment and also to change people's perception on the five-decade-old dictatorial regime.
The standoff could also mean a disappointment for western governments who are expecting to see a change in Myanmar politics.
© Copyright IBTimes 2023. All rights reserved.