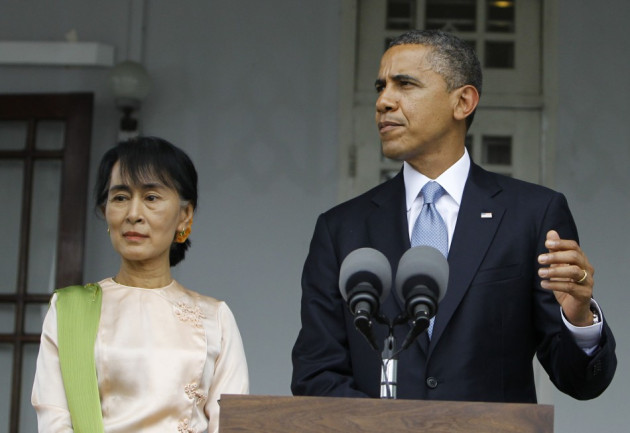 Human rights champion and Burmese opposition leader Aung Sun Suu Kyi has lashed out at governments calling her country Myanmar, a name chosen by the military junta that leads the country.
During a visit to New Zealand, just days after her historic meeting with US President Barack Obama, Suu Kyi, who spent about 15 years under house arrest, stressed that the country's transition to democracy is not complete yet.
"The outside world has been very supportive and I think now they need to be a little bit more careful about how they support us," she said, according to local reports.
"I shall always refer to this country as Burma, until the Burmese people decide what they want it to be called," the opposition leader said.
Australia and New Zealand have recently officially recognised the name Myanmar, which was introduced by the country's ruling junta in 1989.
The United States still calls the Southeast Asian nation Burma, the name used by dissidents and pro-democracy activists like Suu Kyi. However president Obama, during his landmark visit, also called it Myanmar as a "diplomatic courtesy" to the country's reformist President Thein Sein.
"It doesn't change the fact that the United States government position is still Burma," US Deputy national security adviser Ben Rhodes said. "But we've said we recognize that different people call this country by different names. Our view is that it is something we can continue to discuss."
The move was welcomed by presidential adviser Ko Ko Hlaing, who called the wording "very positive" and said it was an "acknowledgment of Myanmar's government".
The government previously slammed Suu Kyi for calling the nation Burma during a trip to Europe over the summer. But Suu Kyi has said "it's for each individual to make his or her own choice as to which he or she uses".