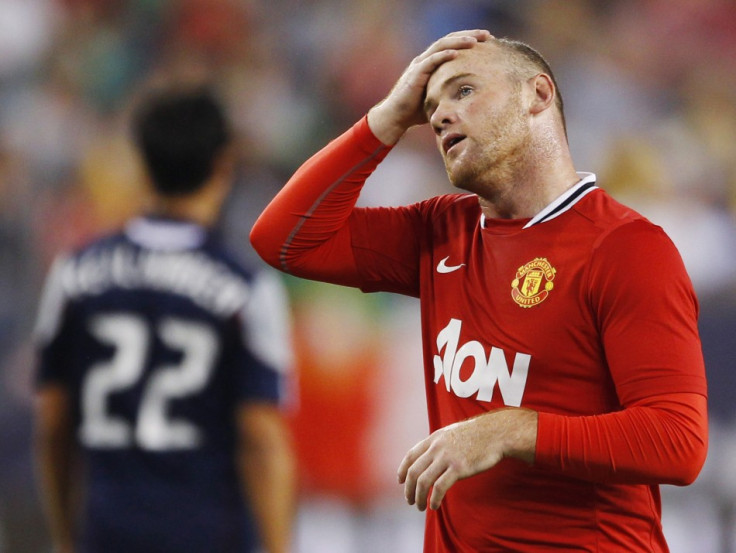 Swansea City boss Brendan Rodgers has lavished praise on Manchester United striker Wayne Rooney ahead of their Premier League encounter at the Liberty Stadium on Saturday.
The former Chelsea youth coach, who has engineered Swansea City's superb start to the season by playing an aesthetically pleasing brand of football, believes the Manchester United talisman is England's best player and one of the few "total" footballers in the world.
In recent weeks Sir Alex Ferguson has played his talismanic forward in central midfield to counter injuries to Tom Cleverley and Michael Carrick and indeed Manchester United's perceived weaknesses in that position, and the Swansea City manager suggests it is a measure of Rooney's stunning ability that he has not looked out place in the unfamiliar role.
Rooney will be raring to get back in to competitive action following his self-inflicted hiatus from the England setup. The Manchester United striker was sent off in England's final European Championship qualifier and will miss the group stages of next summer's tournament in Poland and the Ukraine. As a result Fabio Capello took the opportunity to view alternatives against Spain and Sweden, but Rodgers' respect for the striker remains undiminished.
"I think Wayne Rooney is one of very few players who is a total footballer," Rodgers told the South Wales Evening Post.
"You get very few players who you could ask to play anywhere on the pitch and get a performance, but he is one of them.
"He is world class in a number of positions - he is just a phenomenal football player."
The Swansea chief continued: "He has got great natural ability, but what he also has is a great passion for football,
"You can see the type he is. I met him at John Terry's wedding and he was a real good guy.
"What struck me at the time was his love of football, that he has the enthusiasm and the passion to match his talent."
Rooney has scored 14 goals in 17 appearances for club and country this season and is likely to be restored to his preferred position up front for the match against Swansea on Saturday evening. Tom Cleverley, Michael Carrick and Ashley Young are expected to be fit for the match.