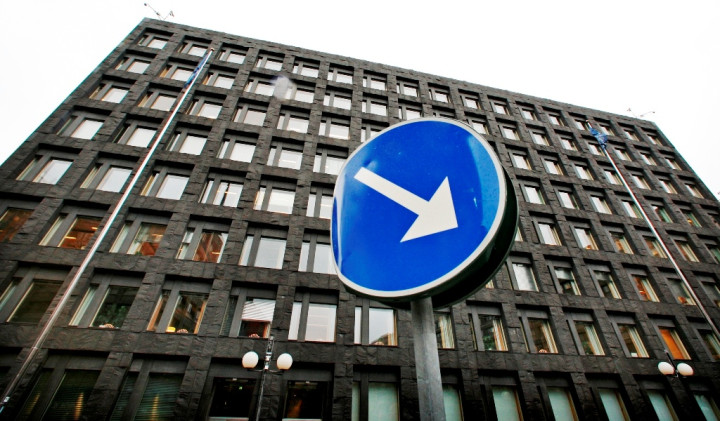 The Swedish crown slid to a four-year low against the US dollar and a four-month trough against the euro on 28 October after Sweden's central bank unexpectedly slashed interest rates to a record low of 0%.
Most analysts had forecast the Riksbank to lower its main interest rate to 0.1%, from a four-year low of 0.25%, to fight a risk of deflation.
However, the central bank went a step further and lowered the repo rate to zero and sent a dovish signal to the markets by forecasting a lower repo-rate path for the future.
SEK Movements
The greenback rose to 7.3770 crowns, its highest since September 2010, and up 1% on the day.
Amid higher-than-usual volumes on the Reuters Dealing platform, the euro rose 1% to 9.3640 crowns, its highest since early July. It was trading at 9.2615 crowns ahead of the rate decision.
Riksbank said in a statement: "...Despite the fact that both GDP and employment have increased at a relatively good rate over the last 12 months, inflation has continued to be lower than expected. The broad downturn in inflation and the repeated downward revisions to the inflation forecast imply that underlying inflationary pressures are very low and lower than previously assessed.
"This, taken together with lower inflation and a weaker development of economic activity abroad, means that it is expected to take longer for inflation to reach 2 per cent."
"...Slow increases in the repo rate are expected to begin until the middle of 2016 and it should reach 1.75 per cent towards the end of 2017," the central bank added.
Carl Hammer, chief currency strategist at SEB, Stockholm, told Reuters: "Reading between the lines, it looks like Riksbank will keep rates low until inflation goes back to 2%. This will weigh on the Swedish crown, with most losses likely to come against the dollar.
"The euro should top out at 9.50 crowns."
Capital Economics said in a note to clients that a "deflation threat persists" despite the central bank's latest move.
"...We think that the Riksbank may well need to resort to currency intervention before too long to prevent deflation from becoming even more entrenched and risking a Japanese-style 'lost decade."
Swedish inflation in seven of the first nine months of 2014 has been negative, meaning prices fell.
Sweden is a member of the European Union (EU) but not of the Eurozone and can therefore, through its central bank, set monetary policy and interest rates.